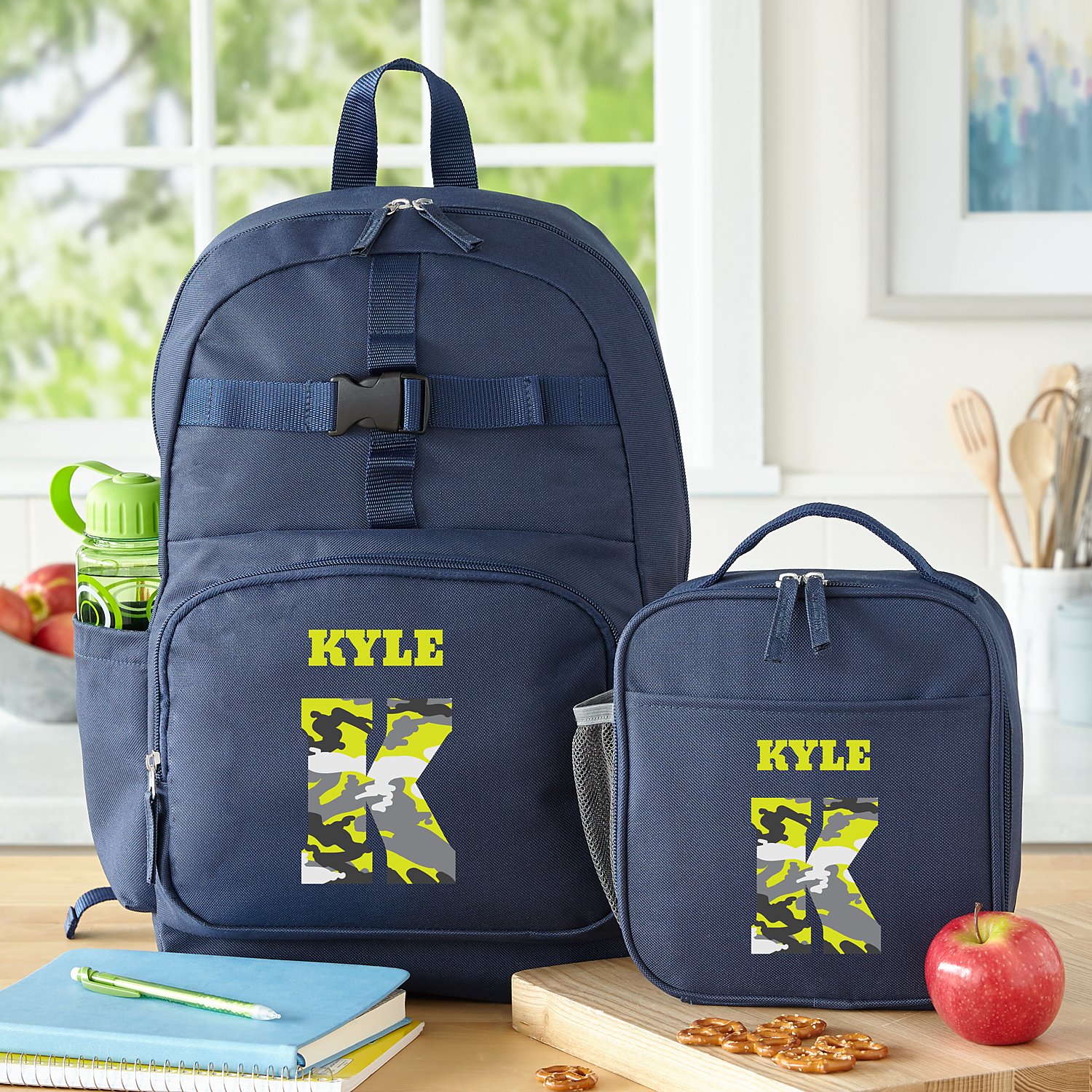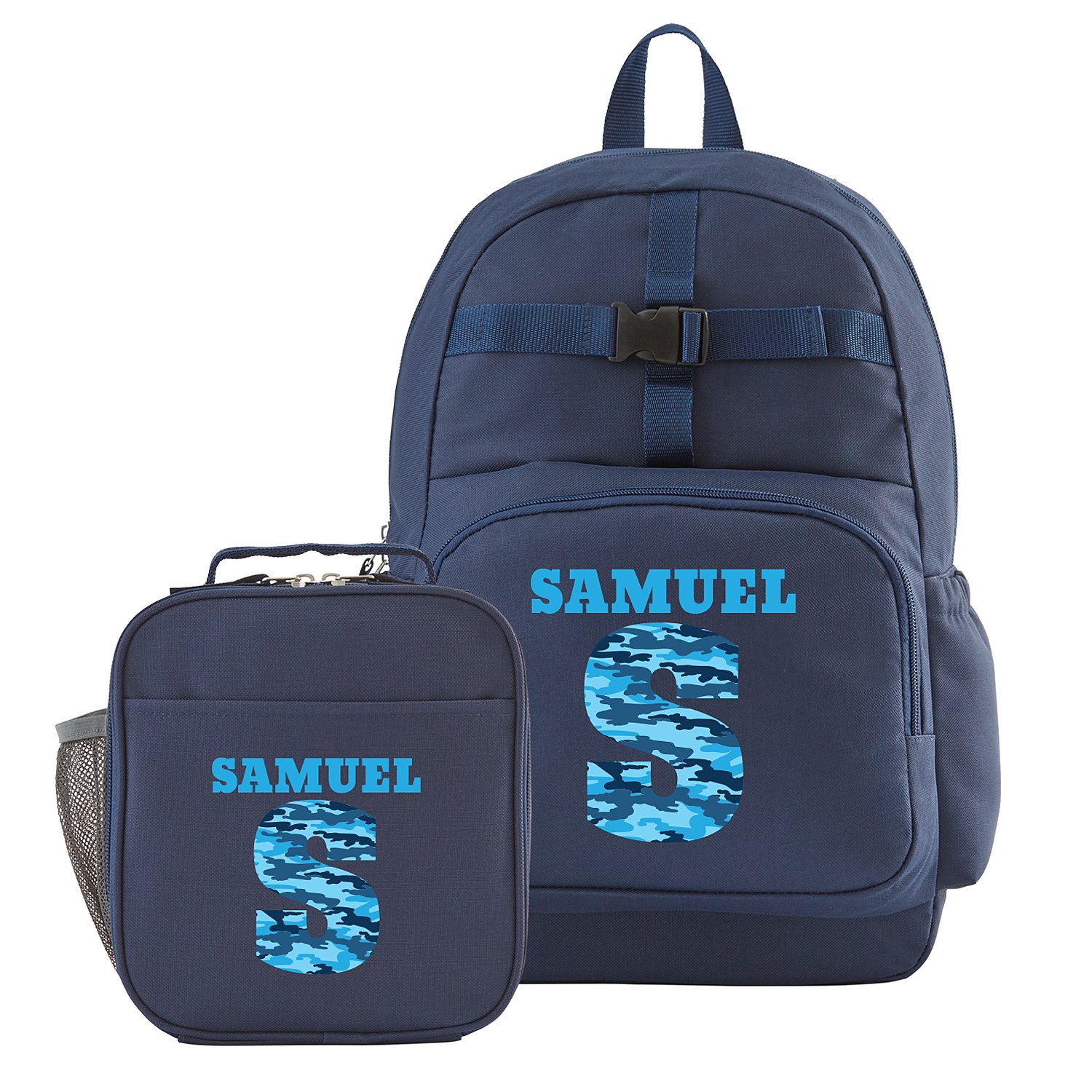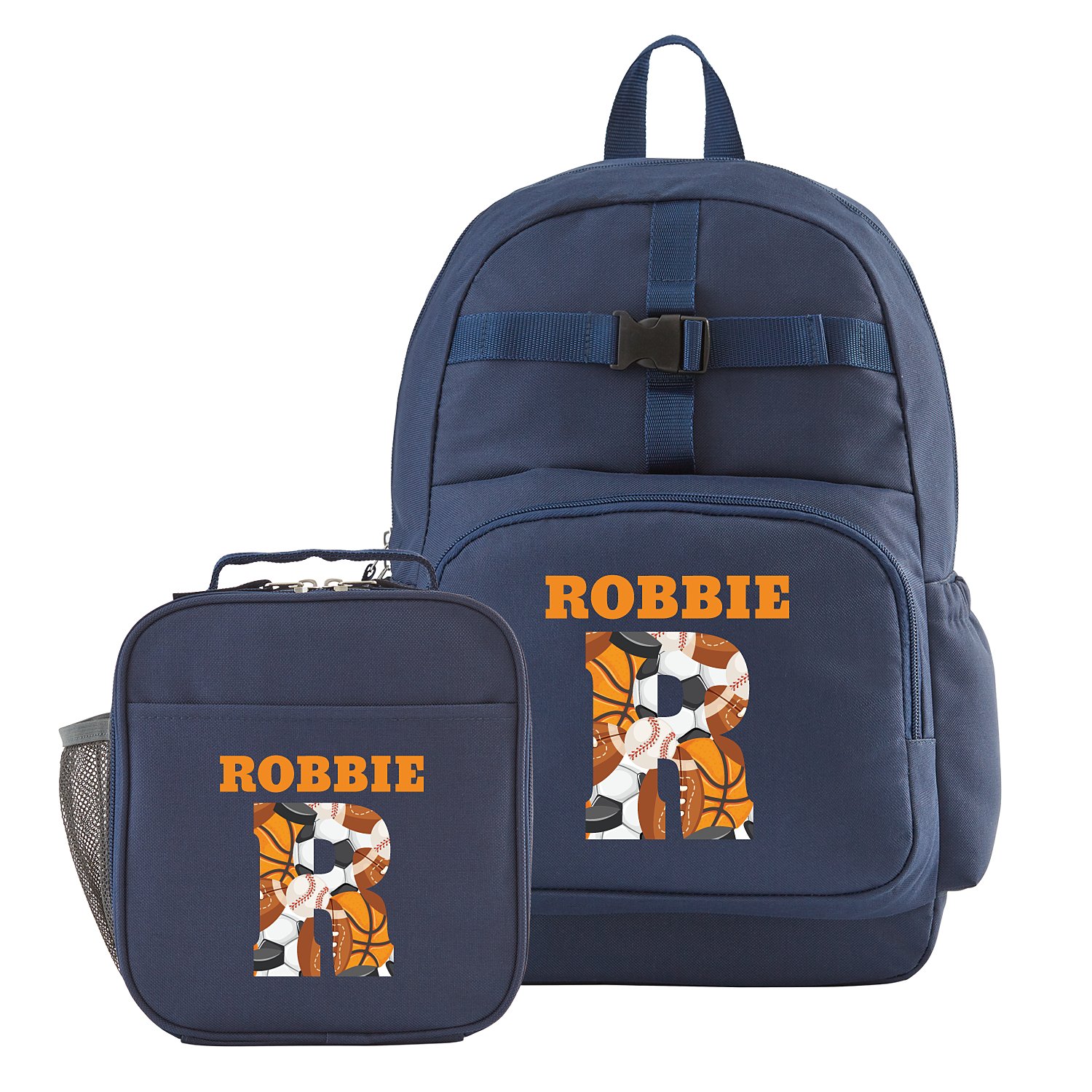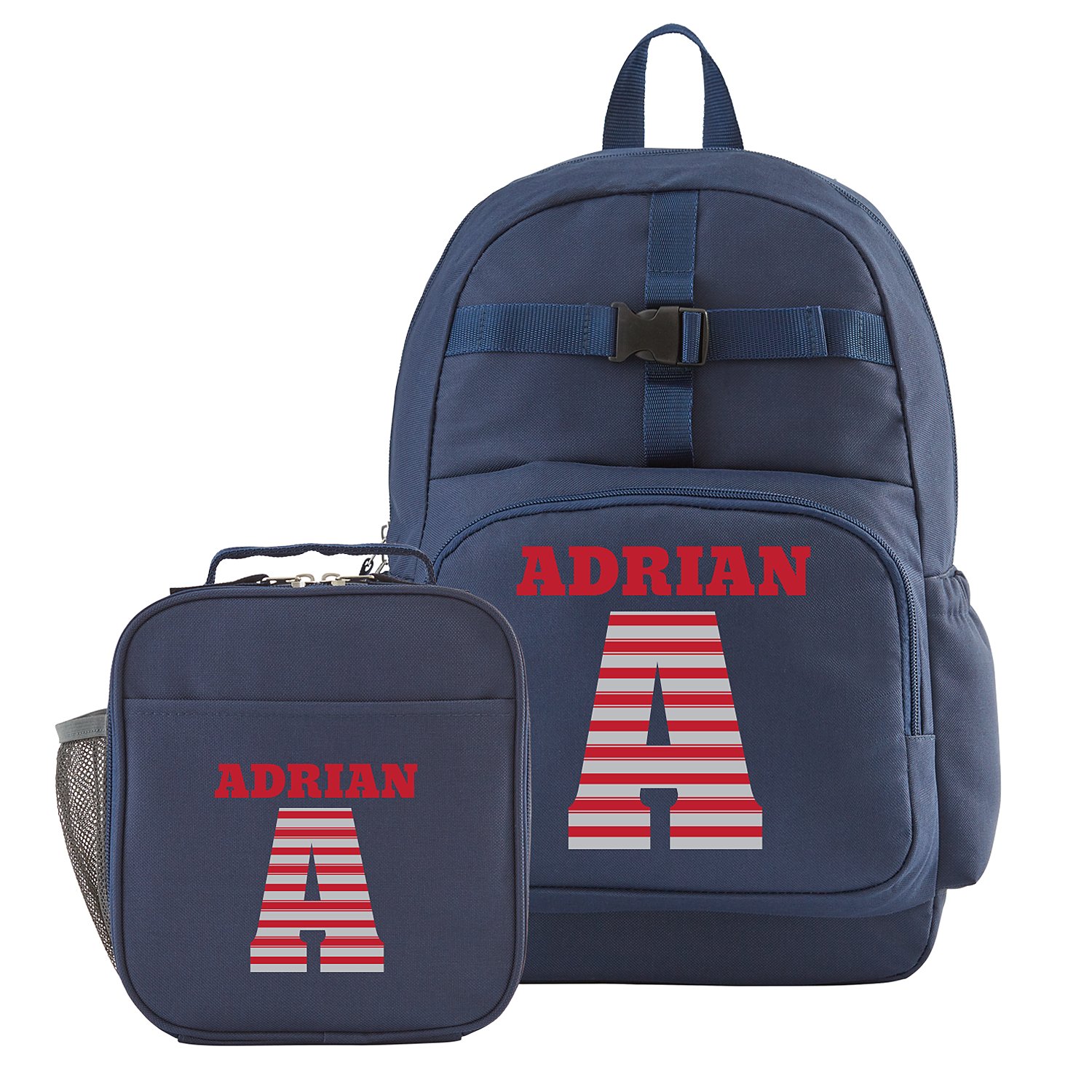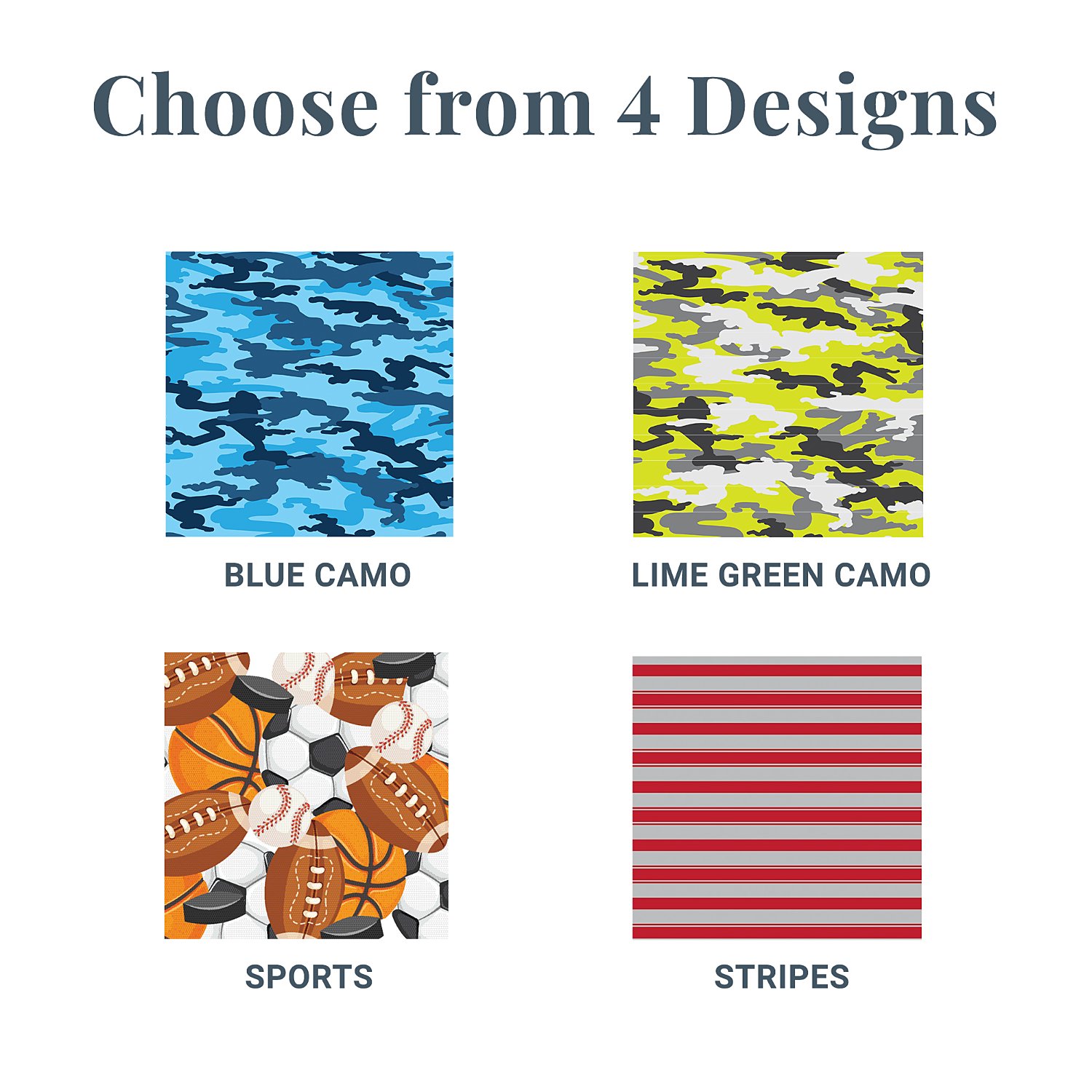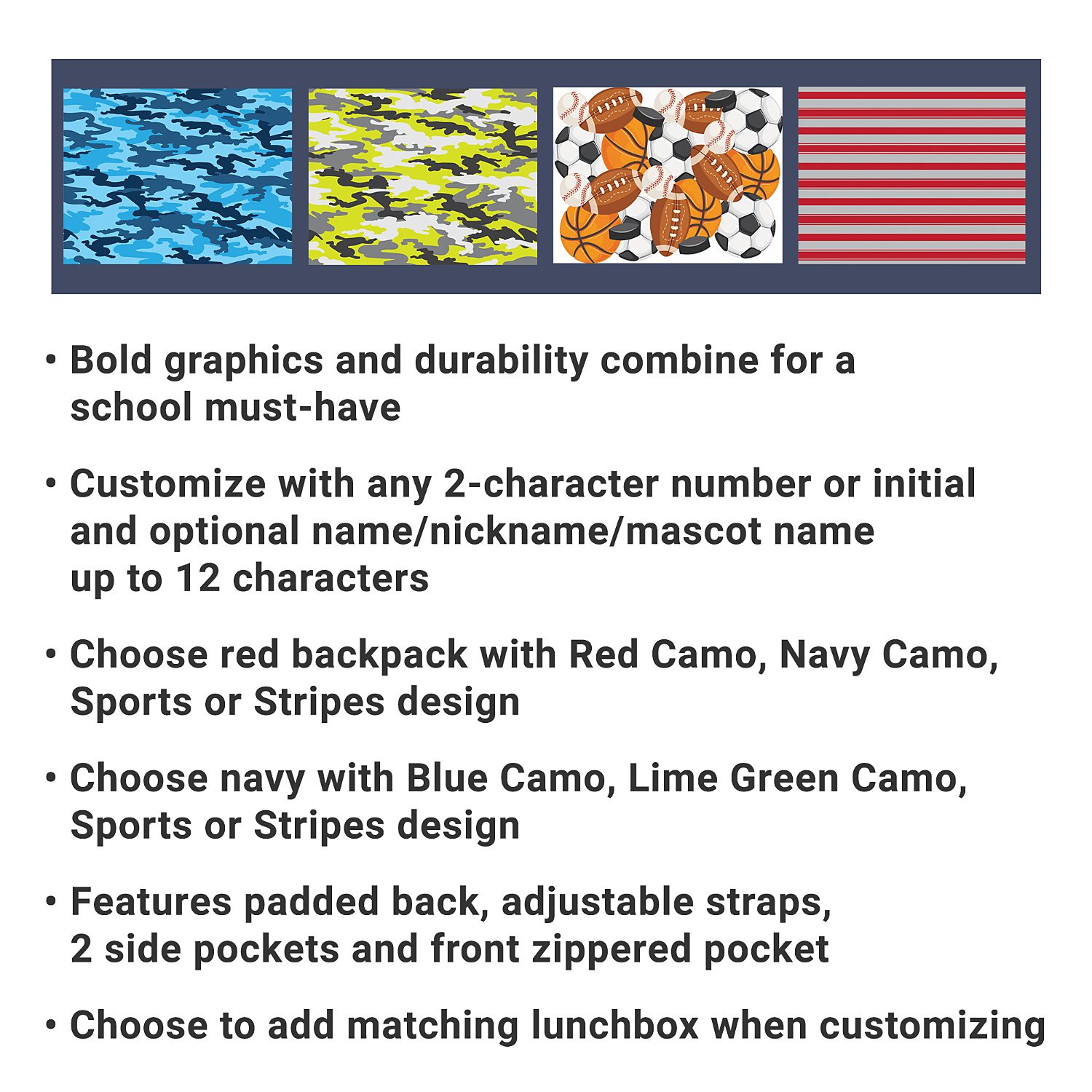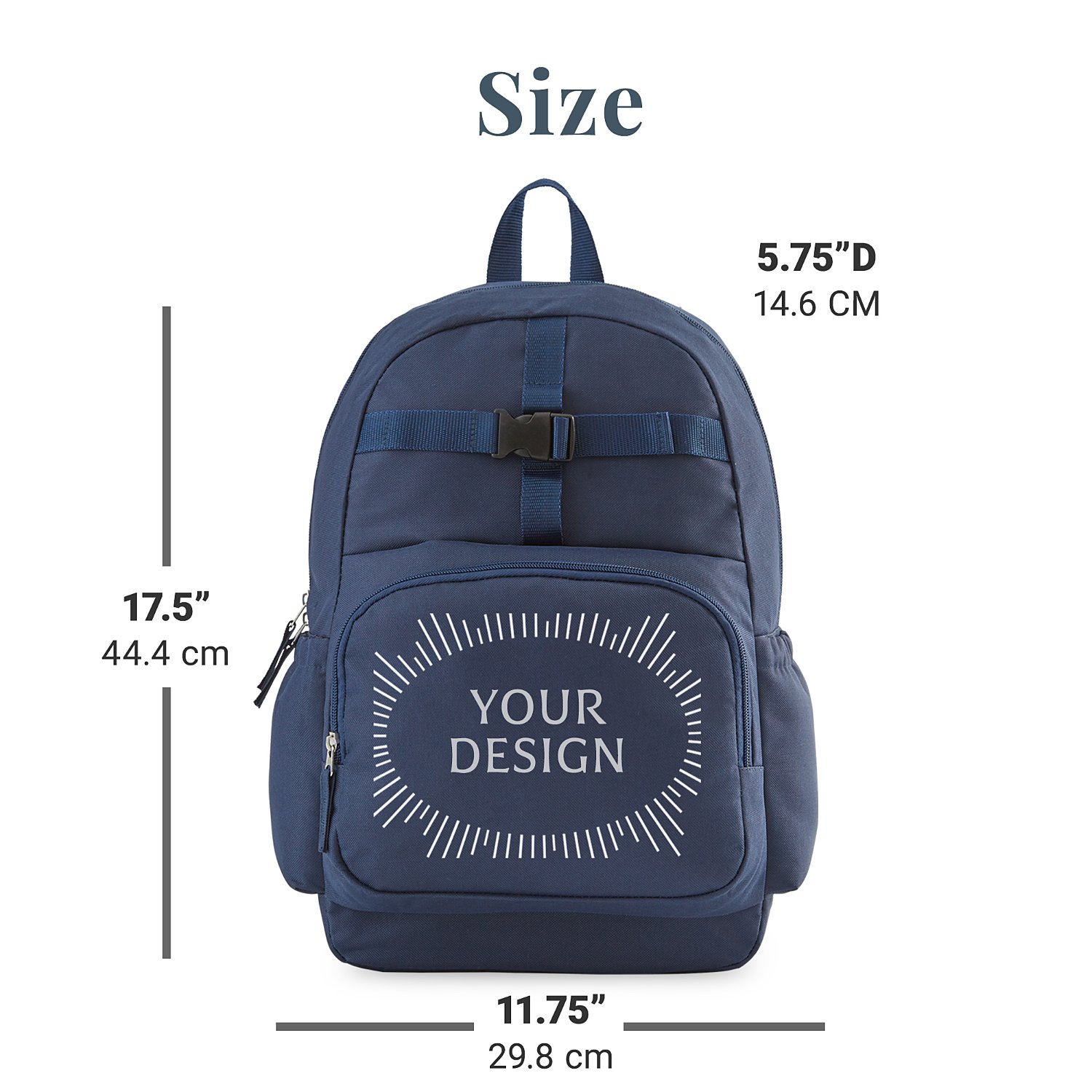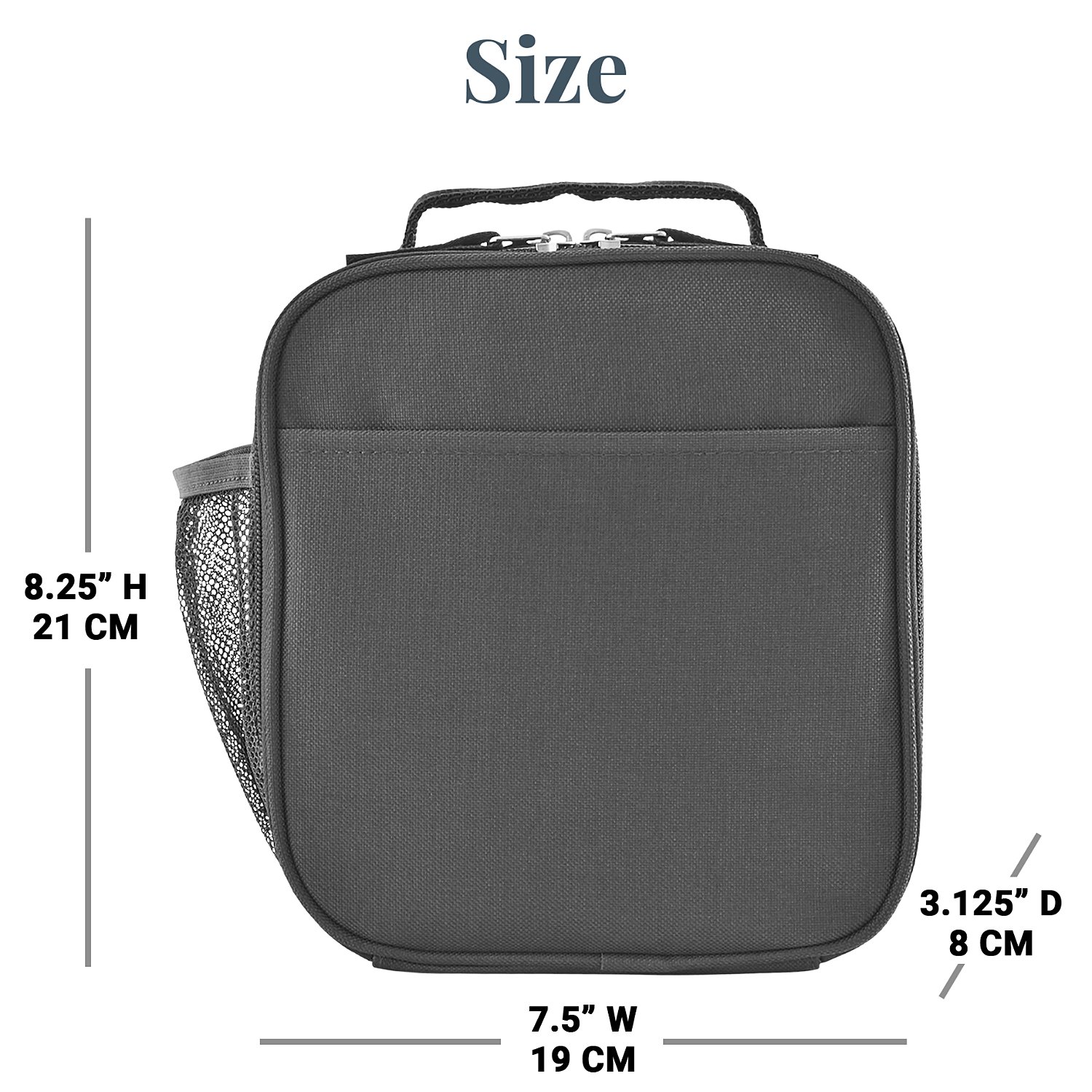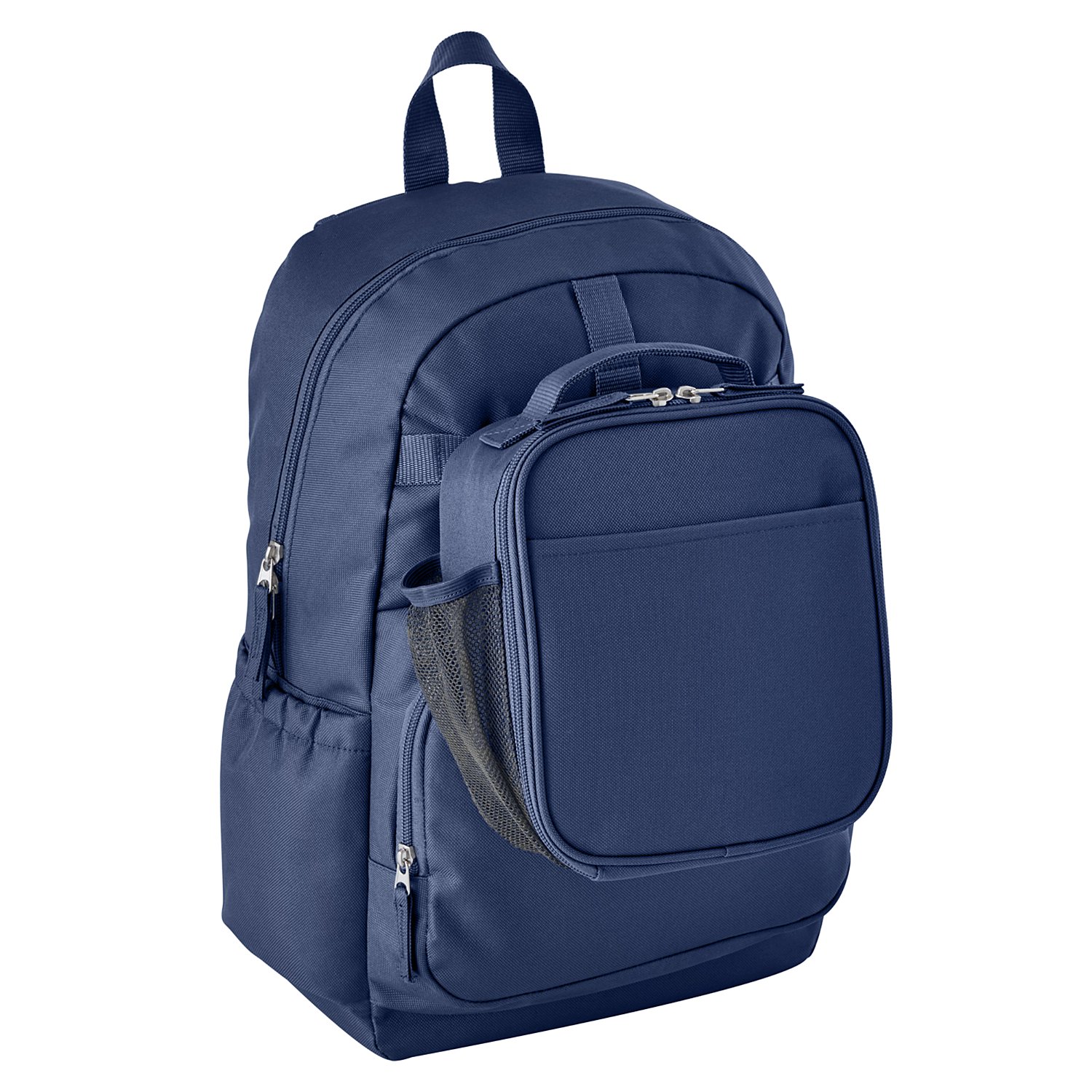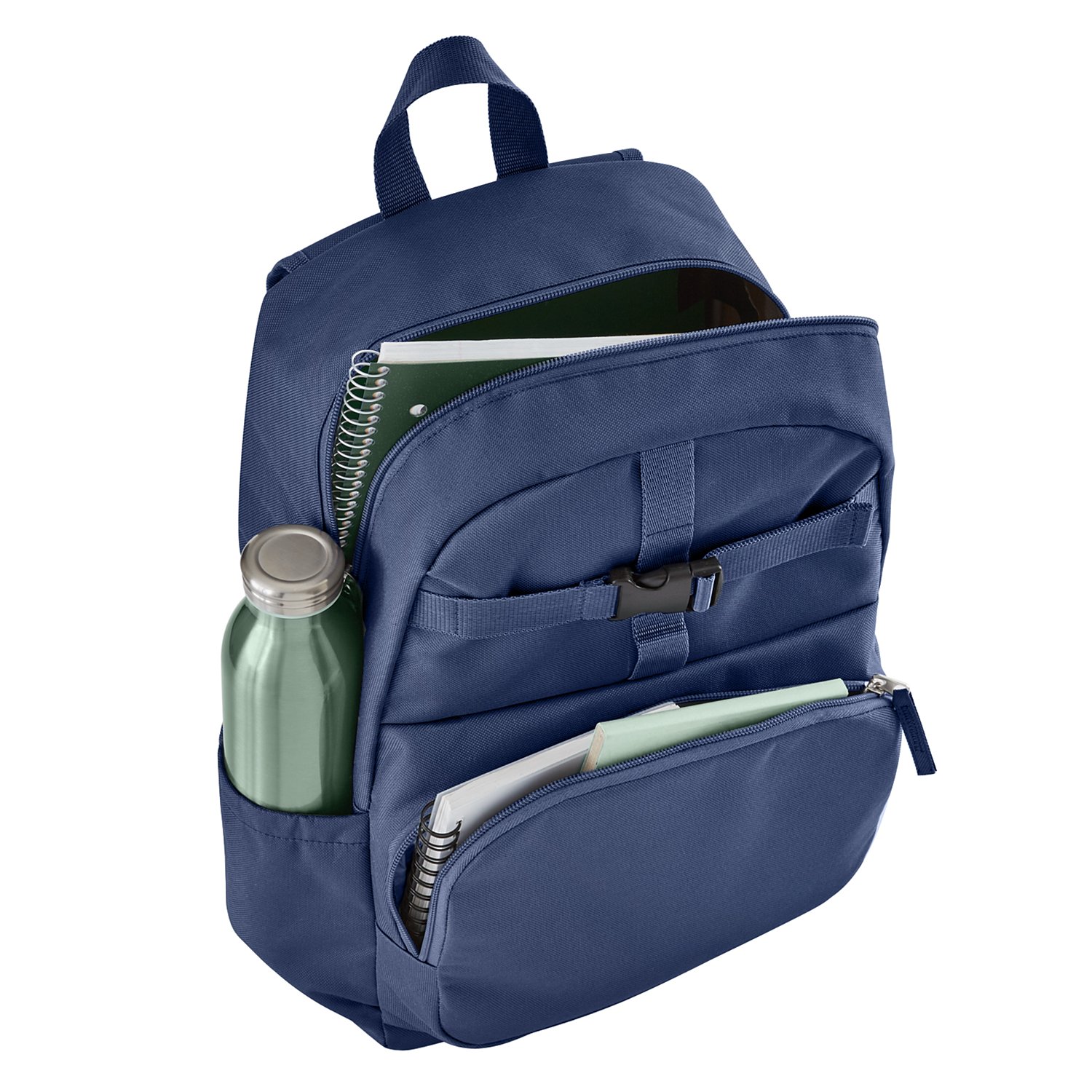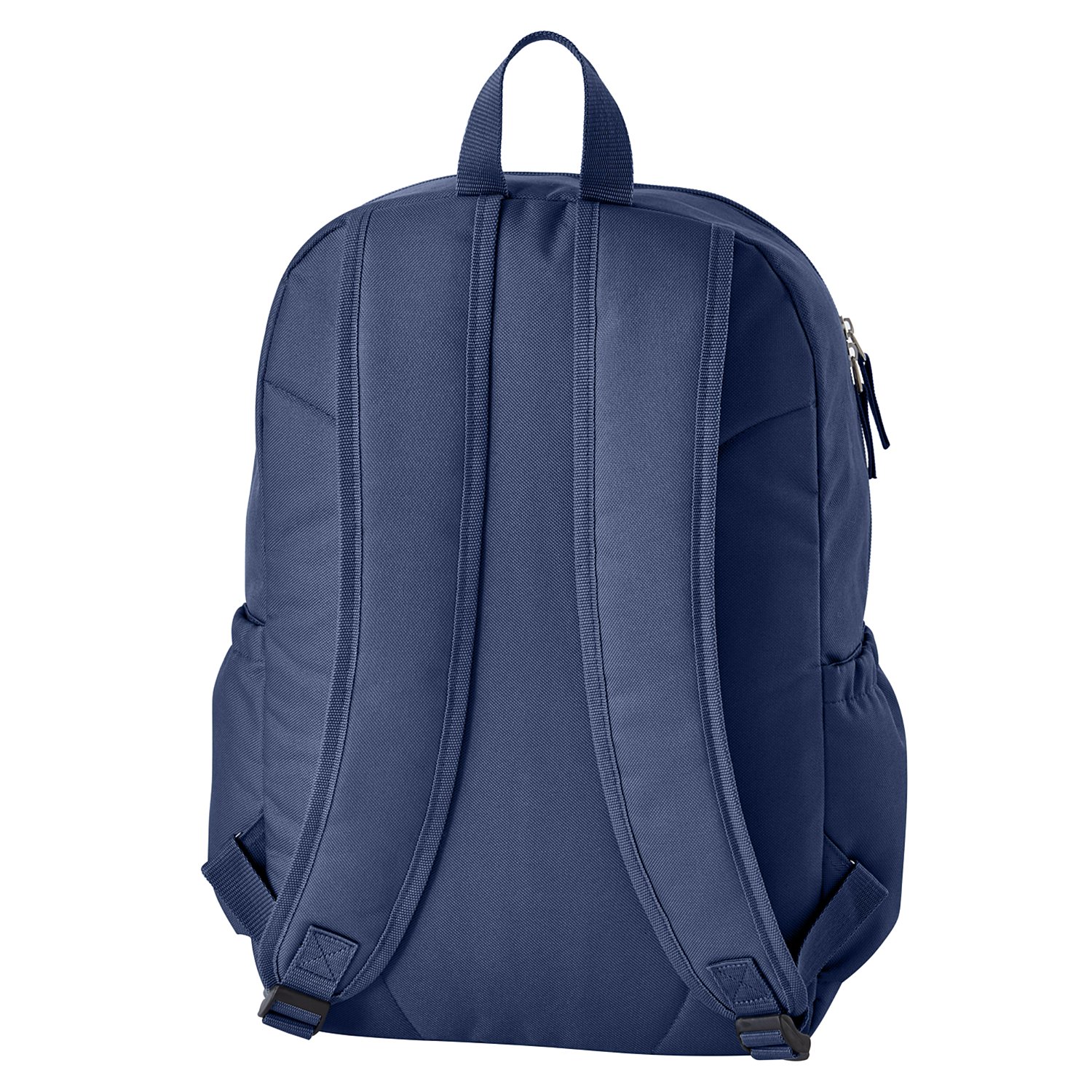 Personalized Navy Backpack Collection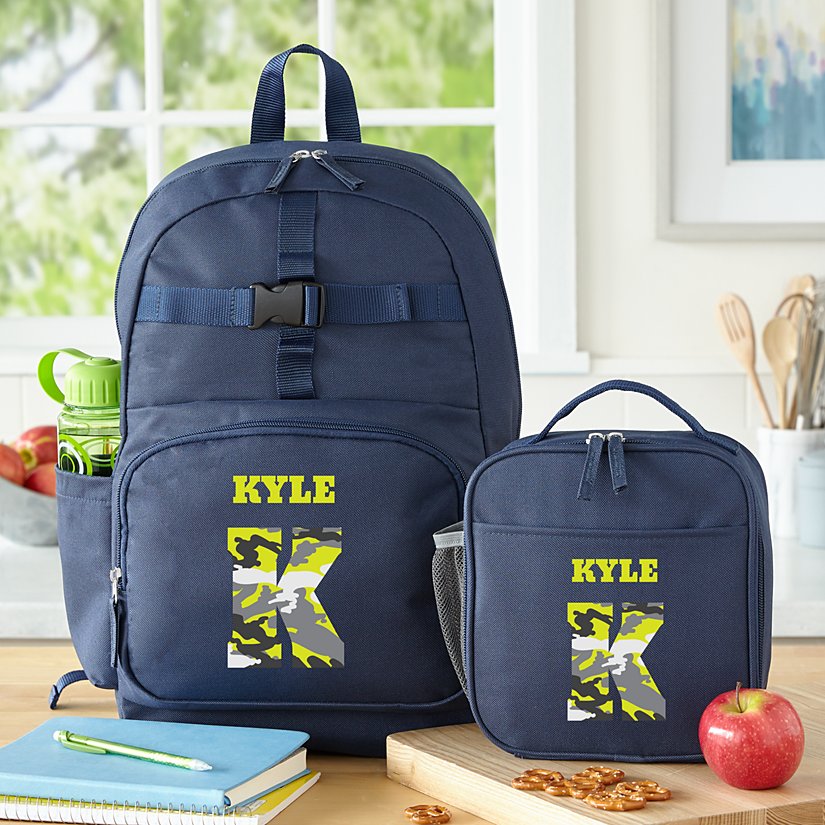 Product Description
Choose from stripes to camo and give his unique style a name with this gear perfect for school, travel, overnights and fun.
Customize with any initial or number and optional name/nickname/mascot up to 12 characters
Crafted of polyester
Backpack dimensions: 5.75"D x 11.75"W x 17.5"H; lunchbox dimensions: 3.125"D x 7.5"W x 8.25"H
Lunchbox features food-safe wipe-clean lining, molded interior for hot/cold containers, inner and outer zip, and side mesh water bottle pockets
Mask is made of a 100% Polyester outer layer and 100% cotton inner fabric layers, 3-Ply Ultra-Soft and lightweight
Adjustable nose crimp
Mask dimensions: 4.5"H x 6.5"W; 4mm black round elastic with 10" ear loops and silicon adjusters
Reusable; machine washable, designed for a snug yet comfortable fit; one size fits most
Stainless steel water bottle with plastic top
Top features plastic straw and easy-carry handle
Holds 16 oz.; dimensions: 3" Dia. x 8.5"H
Hand wash recommended
BPA-free
Available individually, as a backpack/lunchbox, as a set, and as a set with a mask or water bottle
Offered in Blue Camo, Lime Green Camo, Stripes or Sports patterns
Spot clean
Face coverings are not medical grade and should not be used in clinical or other high-risk settings. This product has not been cleared or approved by the FDA. Individuals with lung or heart disease should use only after consultation with their physician. Sales final, no returns
Recommended for ages 3 and up
Personalized Navy Backpack Collection
PERFECT GIFT GUARANTEE Your personalized gift or home decor item is guaranteed to delight! We'll make sure you're 100% satisfied, or your money back.
Choose from stripes to camo and give his unique style a name with this gear perfect for school, travel, overnights and fun.

Customize with any initial or number and optional name/nickname/mascot up to 12 characters
Crafted of polyester
Backpack dimensions: 5.75"D x 11.75"W x 17.5"H; lunchbox dimensions: 3.125"D x 7.5"W x 8.25"H
Lunchbox features food-safe wipe-clean lining, molded interior for hot/cold containers, inner and outer zip, and side mesh water bottle pockets
Mask is made of a 100% Polyester outer layer and 100% cotton inner fabric layers, 3-Ply Ultra-Soft and lightweight
Adjustable nose crimp
Mask dimensions: 4.5"H x 6.5"W; 4mm black round elastic with 10" ear loops and silicon adjusters
Reusable; machine washable, designed for a snug yet comfortable fit; one size fits most
Stainless steel water bottle with plastic top
Top features plastic straw and easy-carry handle
Holds 16 oz.; dimensions: 3" Dia. x 8.5"H
Hand wash recommended
BPA-free
Available individually, as a backpack/lunchbox, as a set, and as a set with a mask or water bottle
Offered in Blue Camo, Lime Green Camo, Stripes or Sports patterns
Spot clean
Face coverings are not medical grade and should not be used in clinical or other high-risk settings. This product has not been cleared or approved by the FDA. Individuals with lung or heart disease should use only after consultation with their physician. Sales final, no returns
Recommended for ages 3 and up