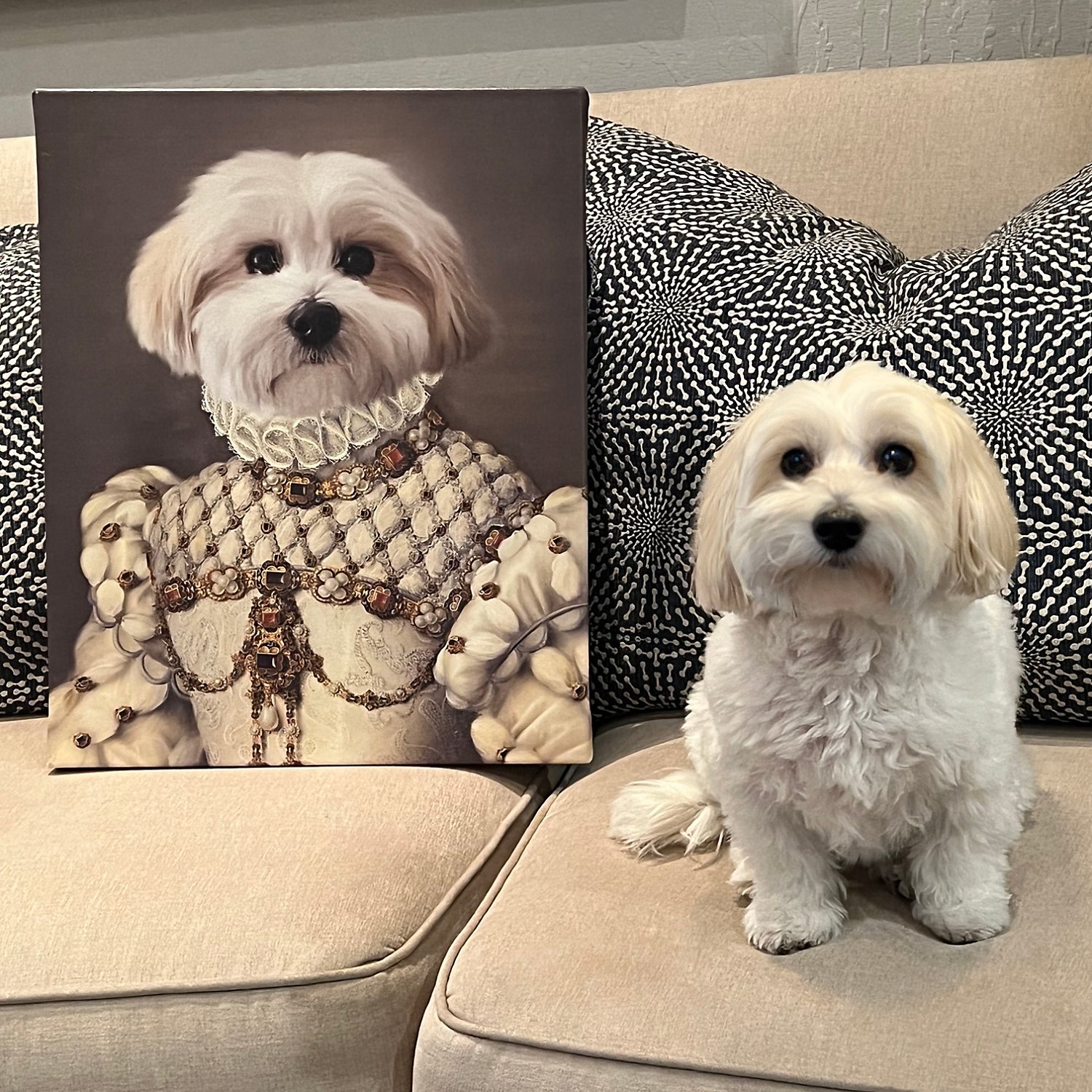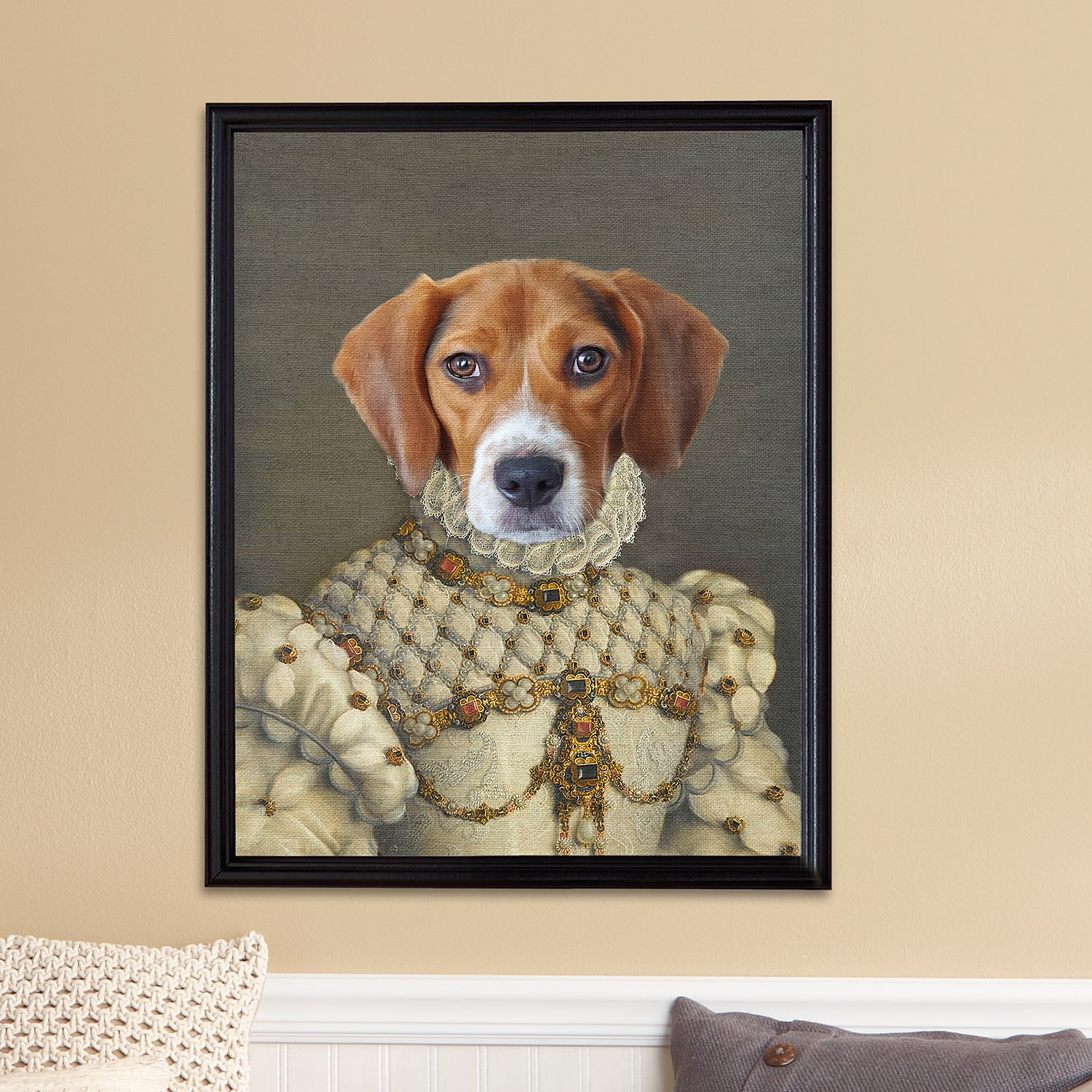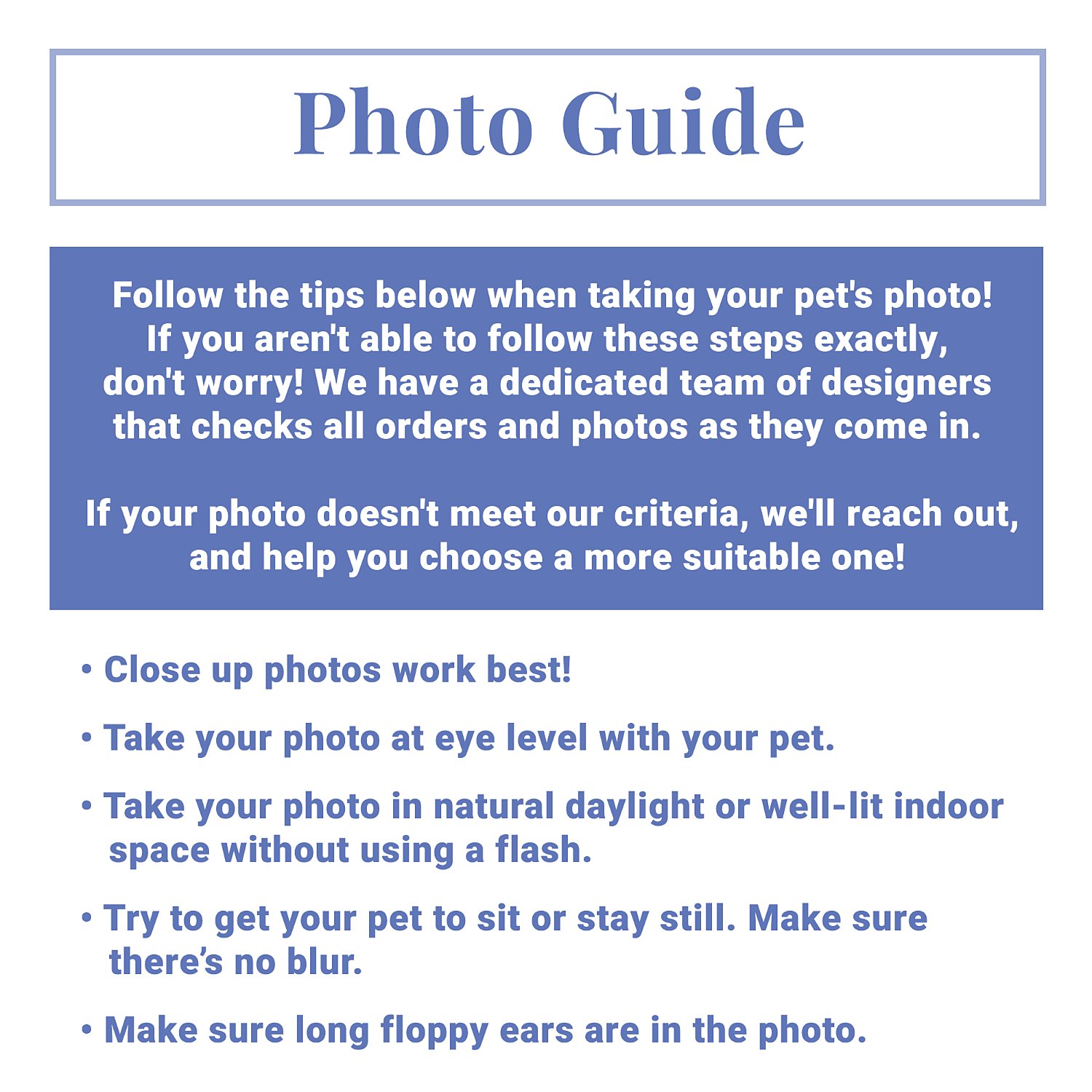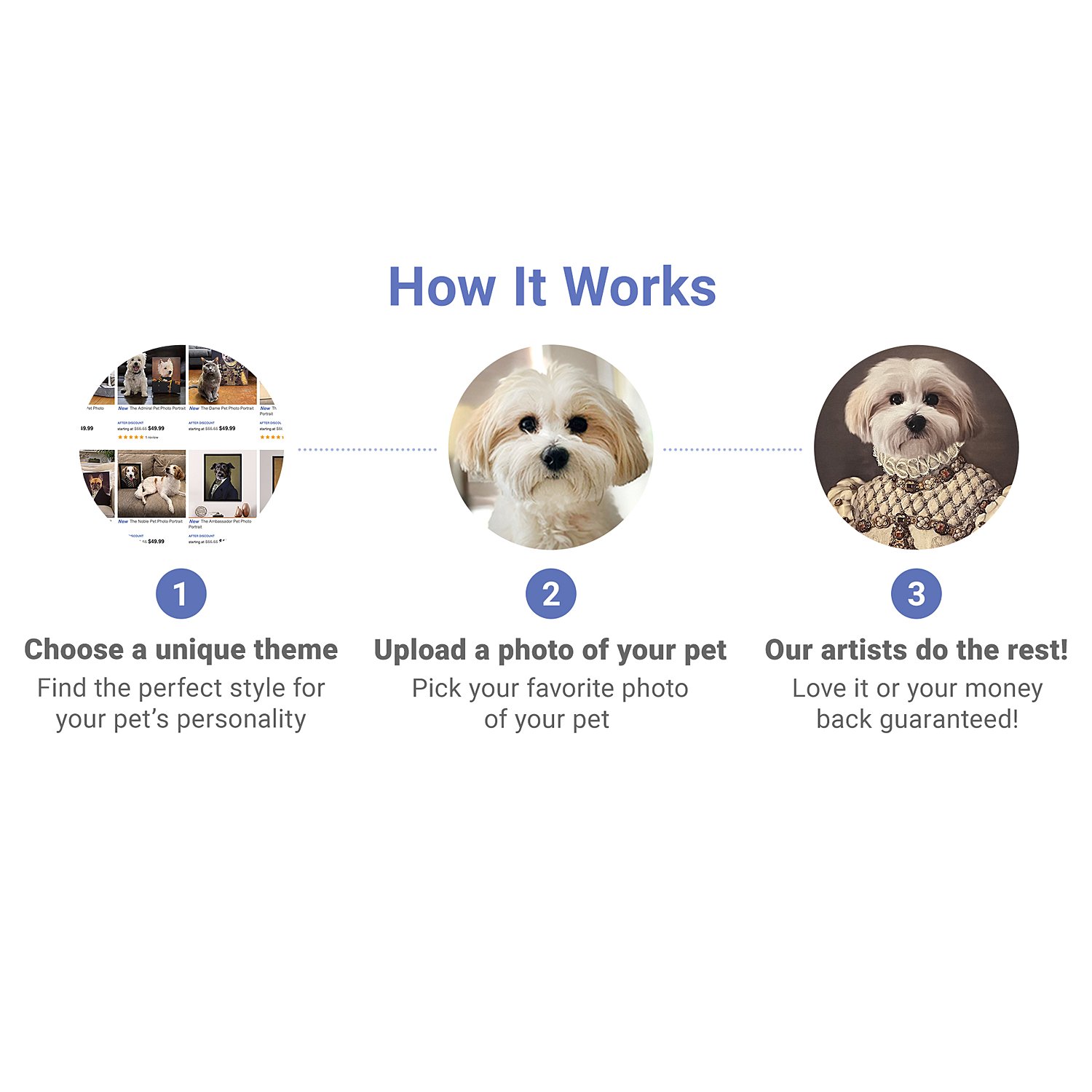 Royal Pet Personalized Photo Portrait - Princess Edition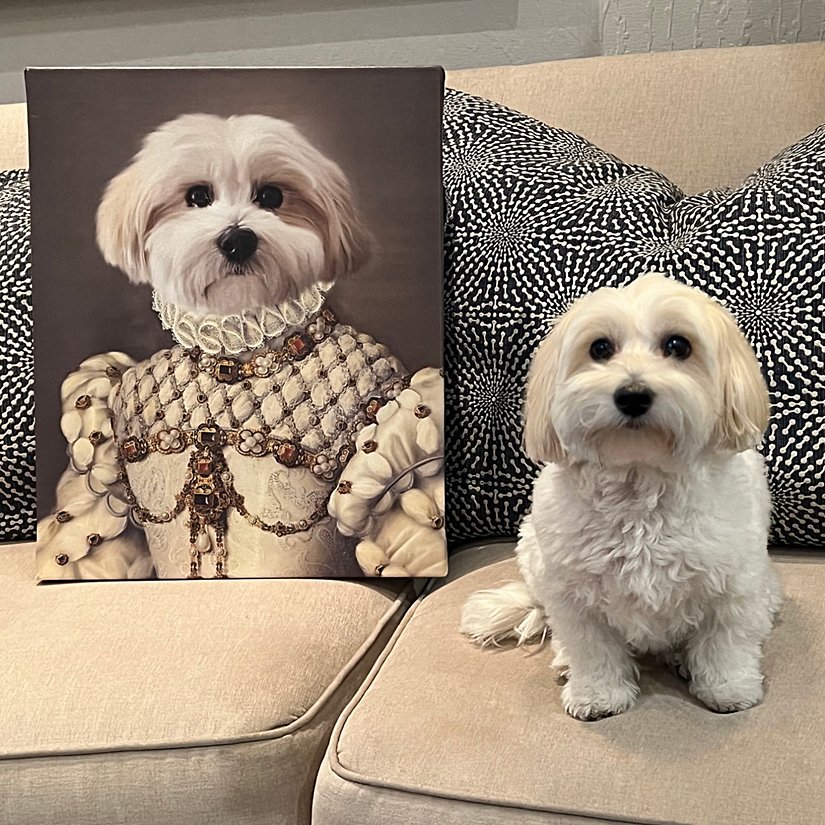 Product Description
When your pet is as charming as a princess, why not grant her a regal portrait? She'll be the star of any room with her adorable face adorning this personalized piece of art. Let her wear the crown she deserves!
A delightful and truly unique work of art showcasing your pet's individual character
Upload your cherished photo to transform your pet into a Renaissance-inspired painting
Each canvas is expertly printed and stretched over a sturdy wood frame
Offered in 11"x14", 16"x20" or 18"x24", with framed or unframed options
You'll receive an email with a proof of your one-of-a-kind portrait for approval before production begins
Easy to hang using the included sawtooth hangers
Follow these tips when capturing your pet's photo! If you can't follow these steps exactly, don't worry! Our dedicated team reviews all orders and photos upon submission.
If your photo doesn't meet our guidelines, we'll reach out and help you select a better one!
Close-up photos work best!
Capture your photo at your pet's eye level
Take your photo in natural daylight without using flash
Encourage your pet to sit or stay still, ensuring no blur
Include long, floppy ears in the photo and keep them within the frame
Royal Pet Personalized Photo Portrait - Princess Edition
PERFECT GIFT GUARANTEE Your personalized gift or home decor item is guaranteed to delight! We'll make sure you're 100% satisfied, or your money back.
When your pet is as charming as a princess, why not grant her a regal portrait? She'll be the star of any room with her adorable face adorning this personalized piece of art. Let her wear the crown she deserves!

A delightful and truly unique work of art showcasing your pet's individual character
Upload your cherished photo to transform your pet into a Renaissance-inspired painting
Each canvas is expertly printed and stretched over a sturdy wood frame
Offered in 11"x14", 16"x20" or 18"x24", with framed or unframed options
You'll receive an email with a proof of your one-of-a-kind portrait for approval before production begins
Easy to hang using the included sawtooth hangers
Follow these tips when capturing your pet's photo! If you can't follow these steps exactly, don't worry! Our dedicated team reviews all orders and photos upon submission.
If your photo doesn't meet our guidelines, we'll reach out and help you select a better one!
Close-up photos work best!
Capture your photo at your pet's eye level
Take your photo in natural daylight without using flash
Encourage your pet to sit or stay still, ensuring no blur
Include long, floppy ears in the photo and keep them within the frame