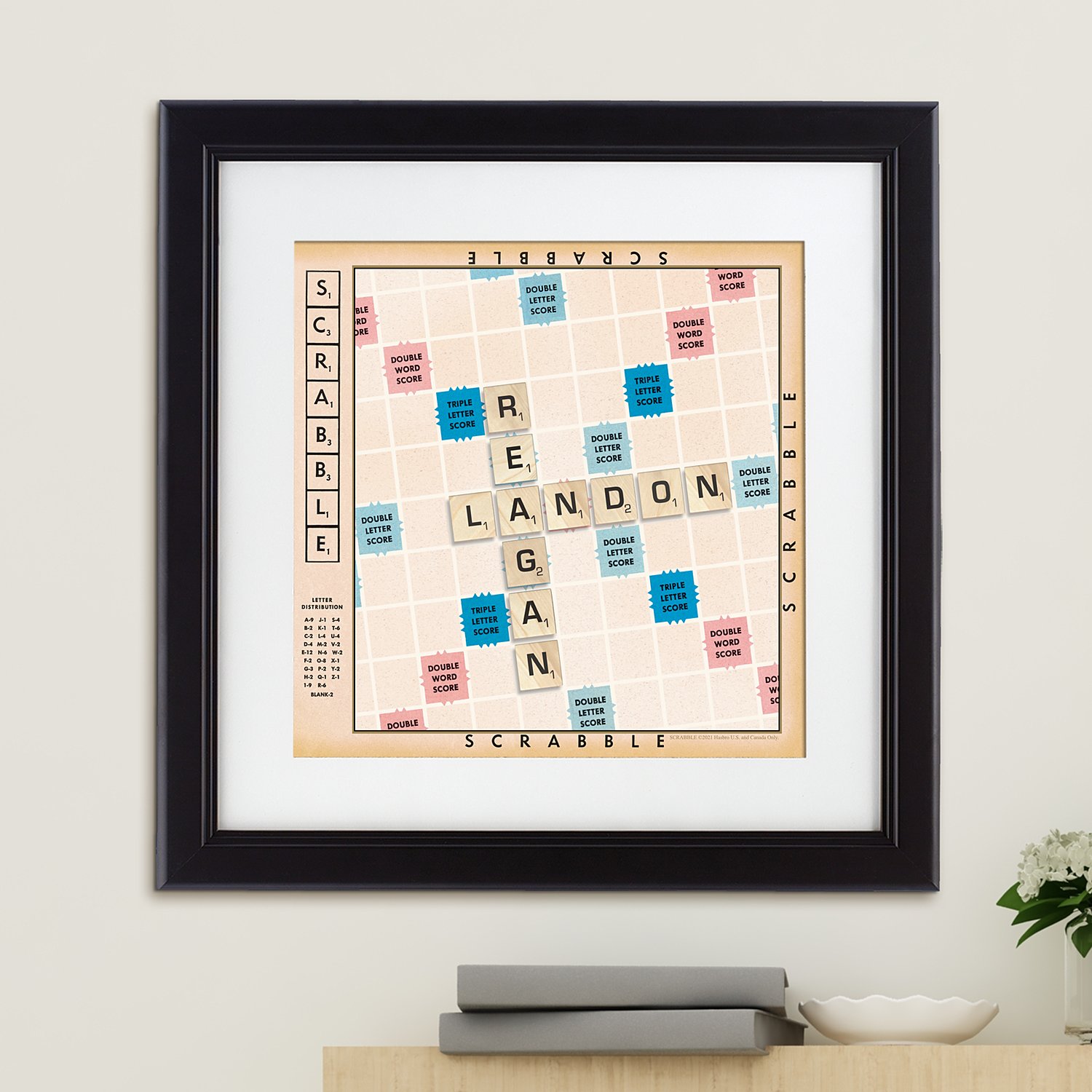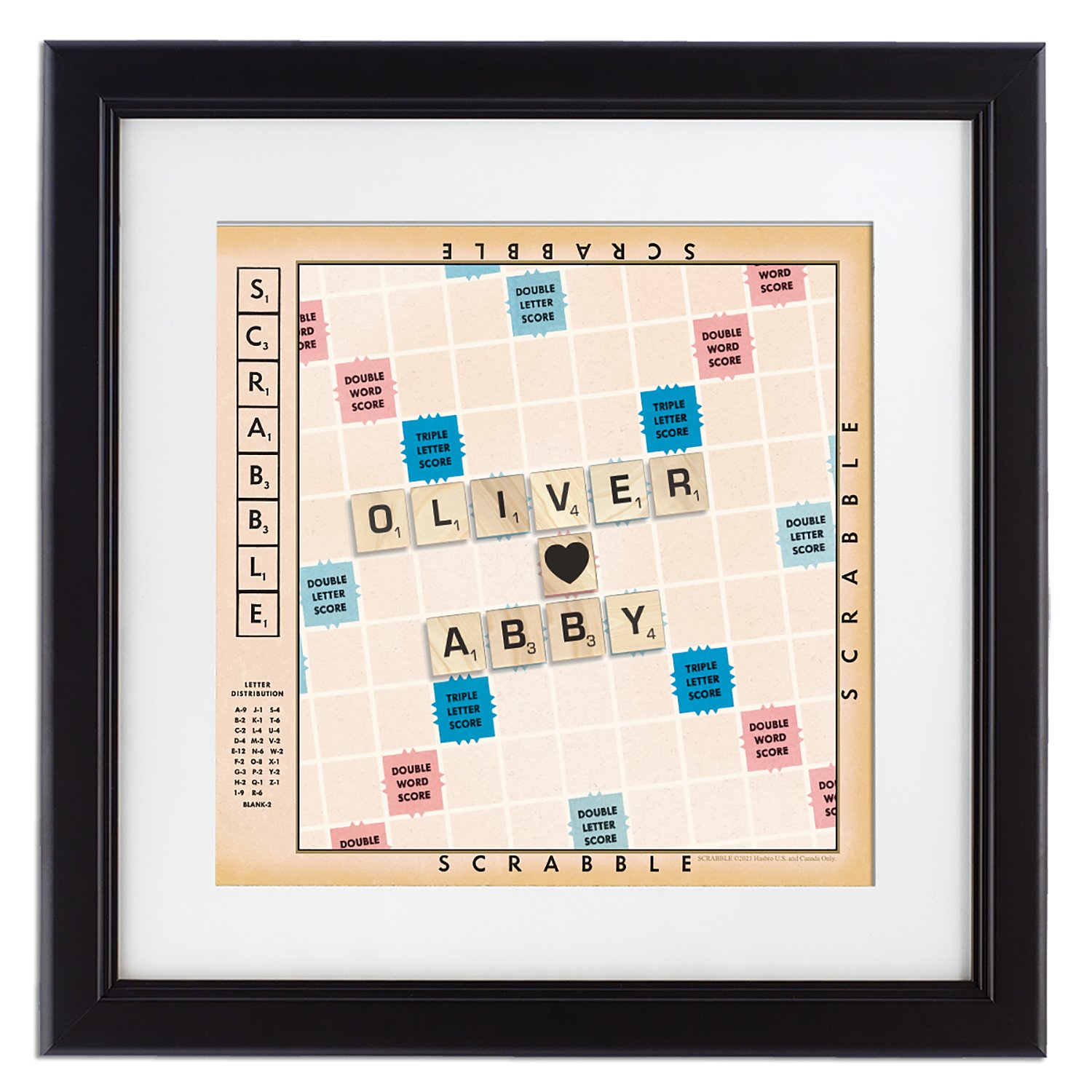 SCRABBLE® Love Connection Personalized Framed Print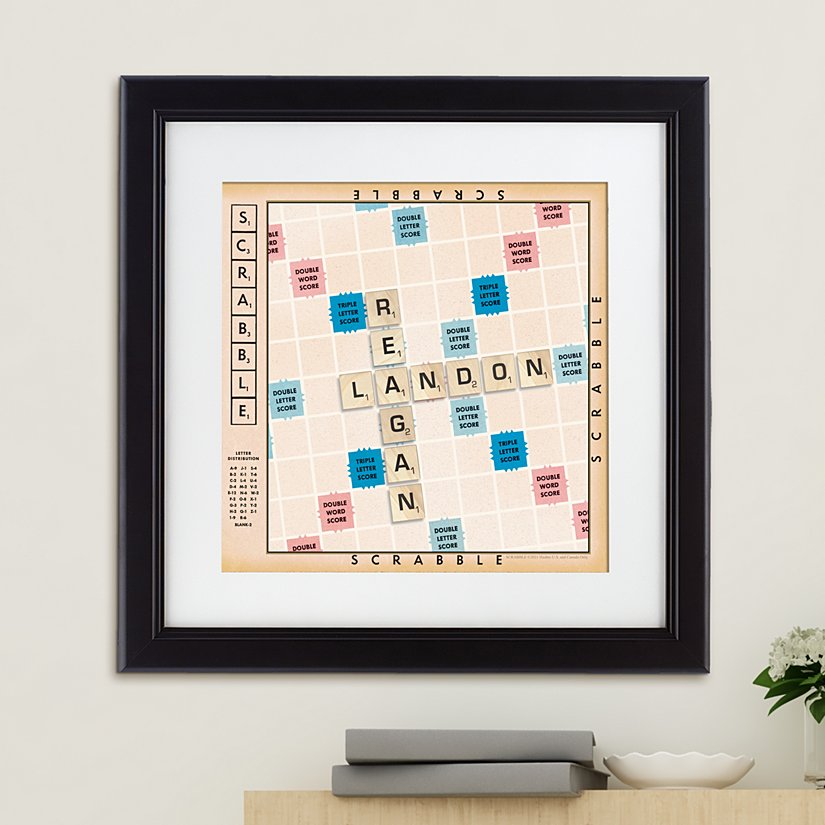 Product Description
This wall art creatively symbolizes the bond between two people, showcasing that they are truly meant for each other.
Personalize by adding any 2 names with up to 10 characters each
Art print is protected under glass within a black wood frame
Designed for wall mounting
Dimensions: 16" x 16"
Our system connects the names by finding a common letter; if none exists, names run parallel with a heart in between
SCRABBLE © 2023 Hasbro. U.S. and Canada Only.
Officially Licensed

SCRABBLE® Love Connection Personalized Framed Print
PERFECT GIFT GUARANTEE Your personalized gift or home decor item is guaranteed to delight! We'll make sure you're 100% satisfied, or your money back.
This wall art creatively symbolizes the bond between two people, showcasing that they are truly meant for each other.

Personalize by adding any 2 names with up to 10 characters each
Art print is protected under glass within a black wood frame
Designed for wall mounting
Dimensions: 16" x 16"
Our system connects the names by finding a common letter; if none exists, names run parallel with a heart in between
SCRABBLE © 2023 Hasbro. U.S. and Canada Only.
Officially Licensed