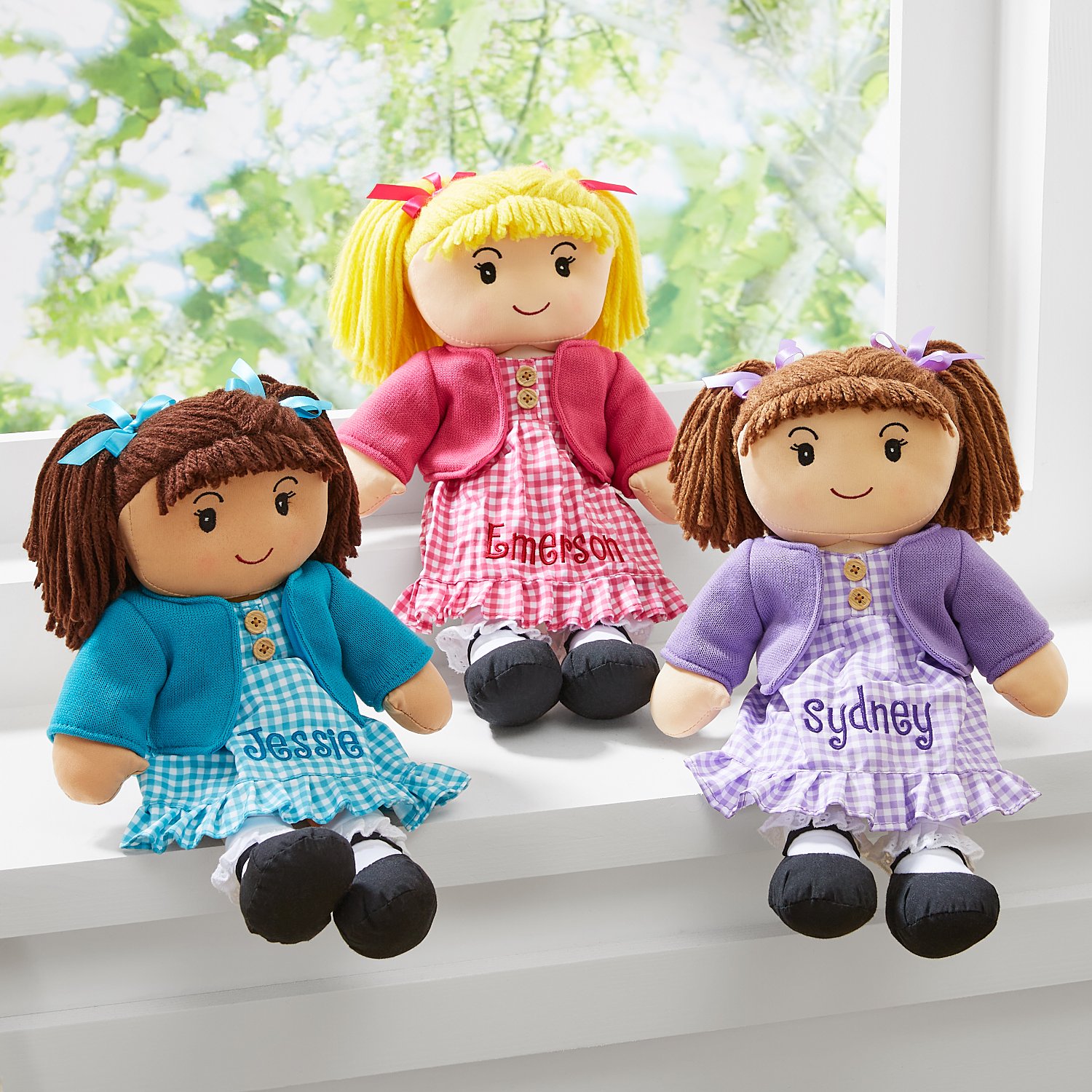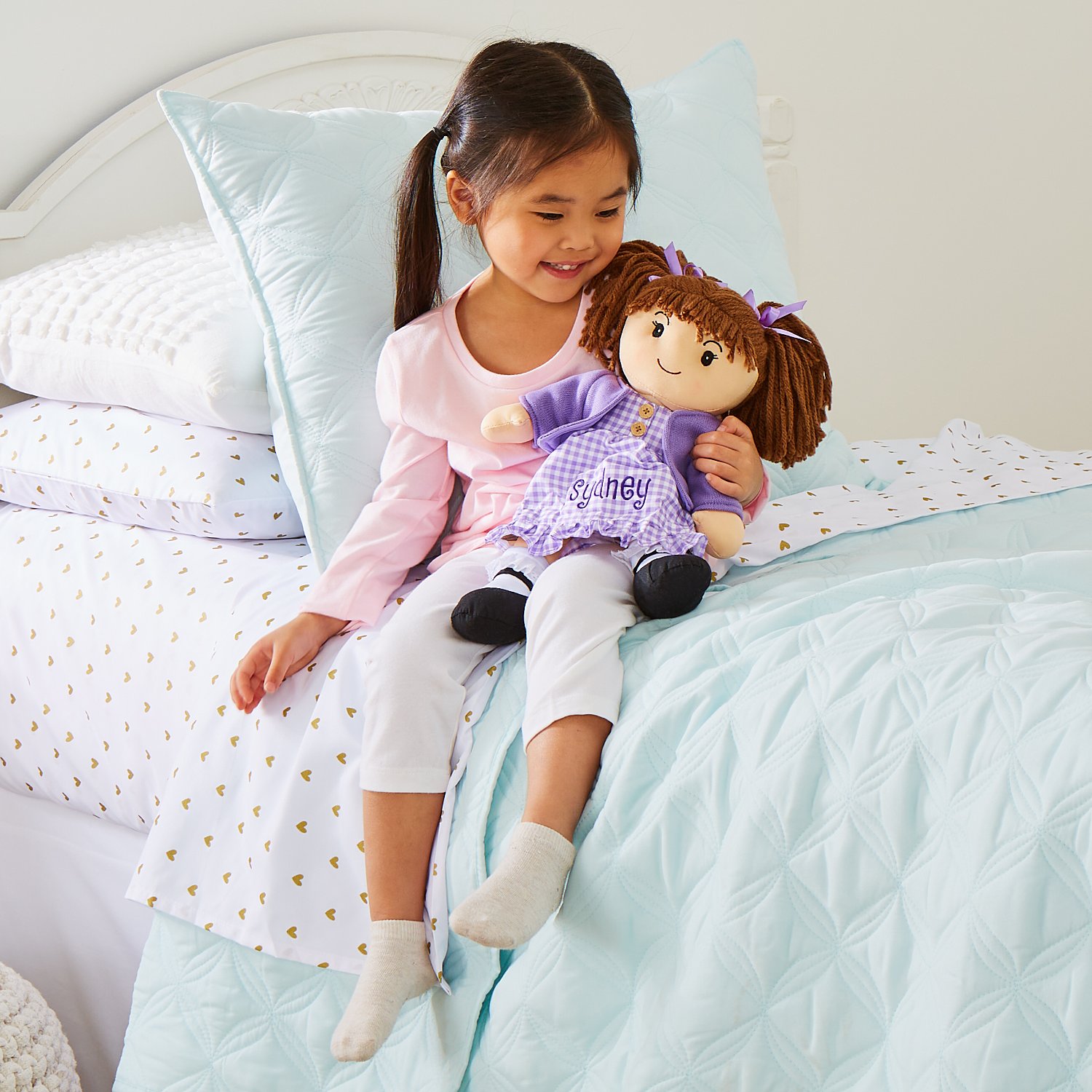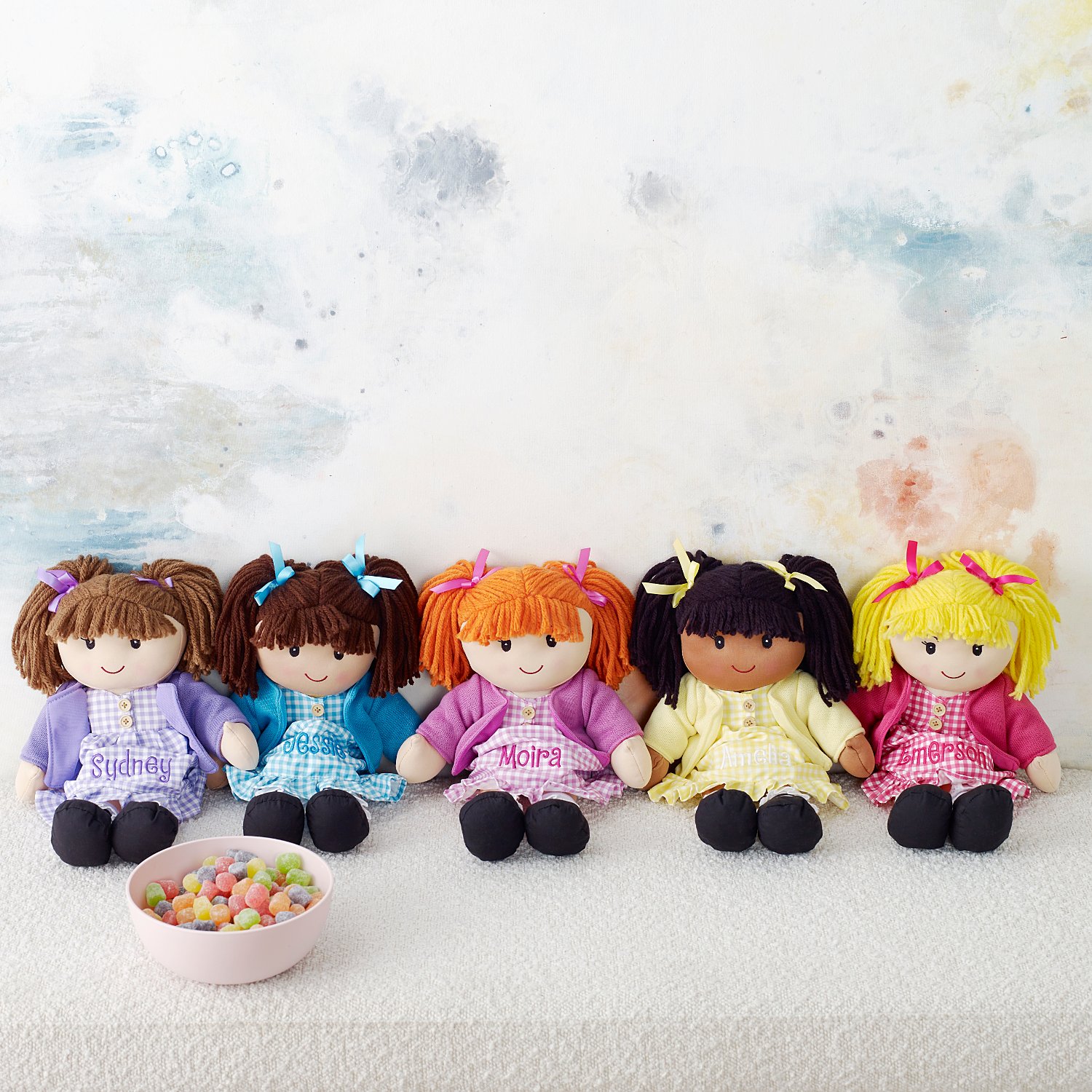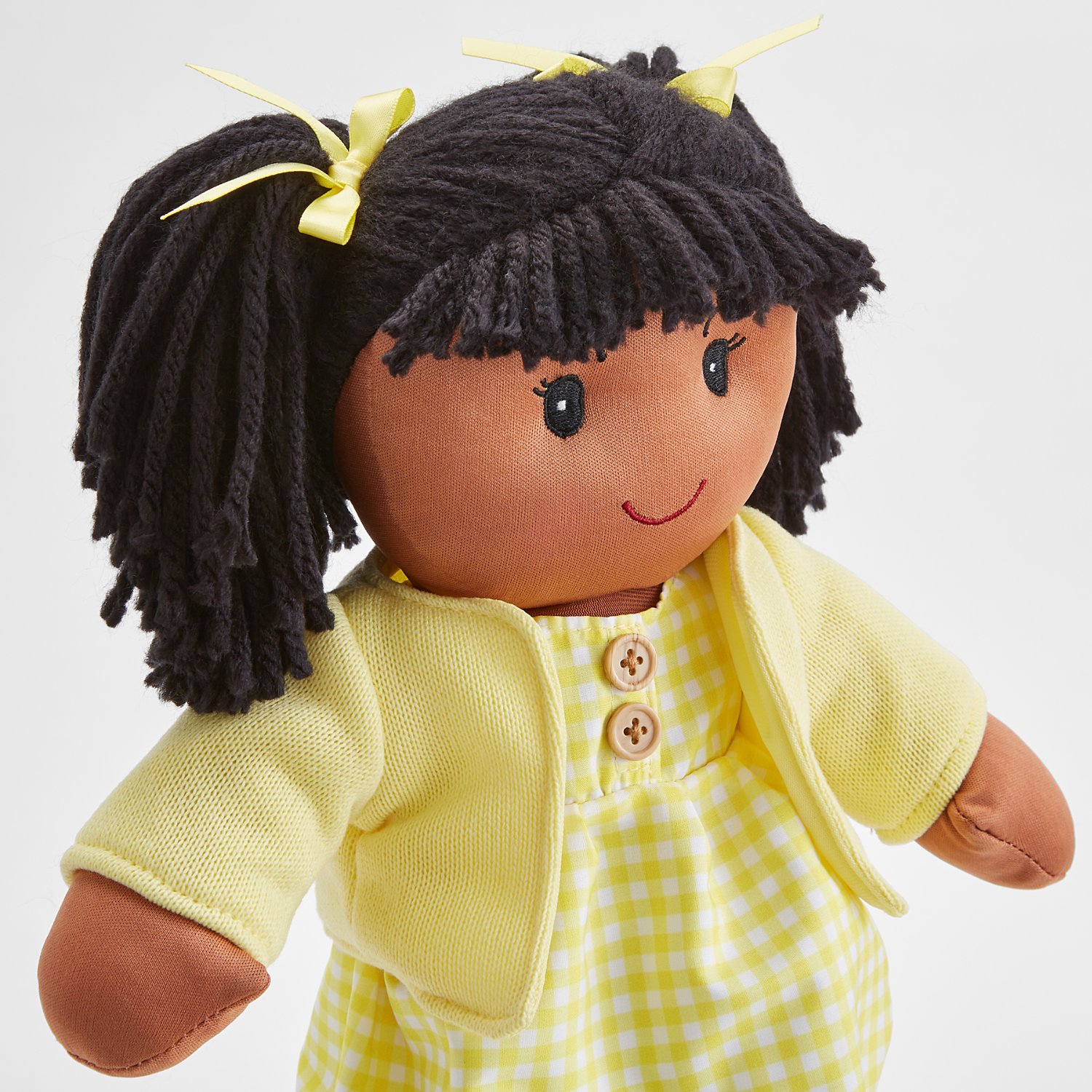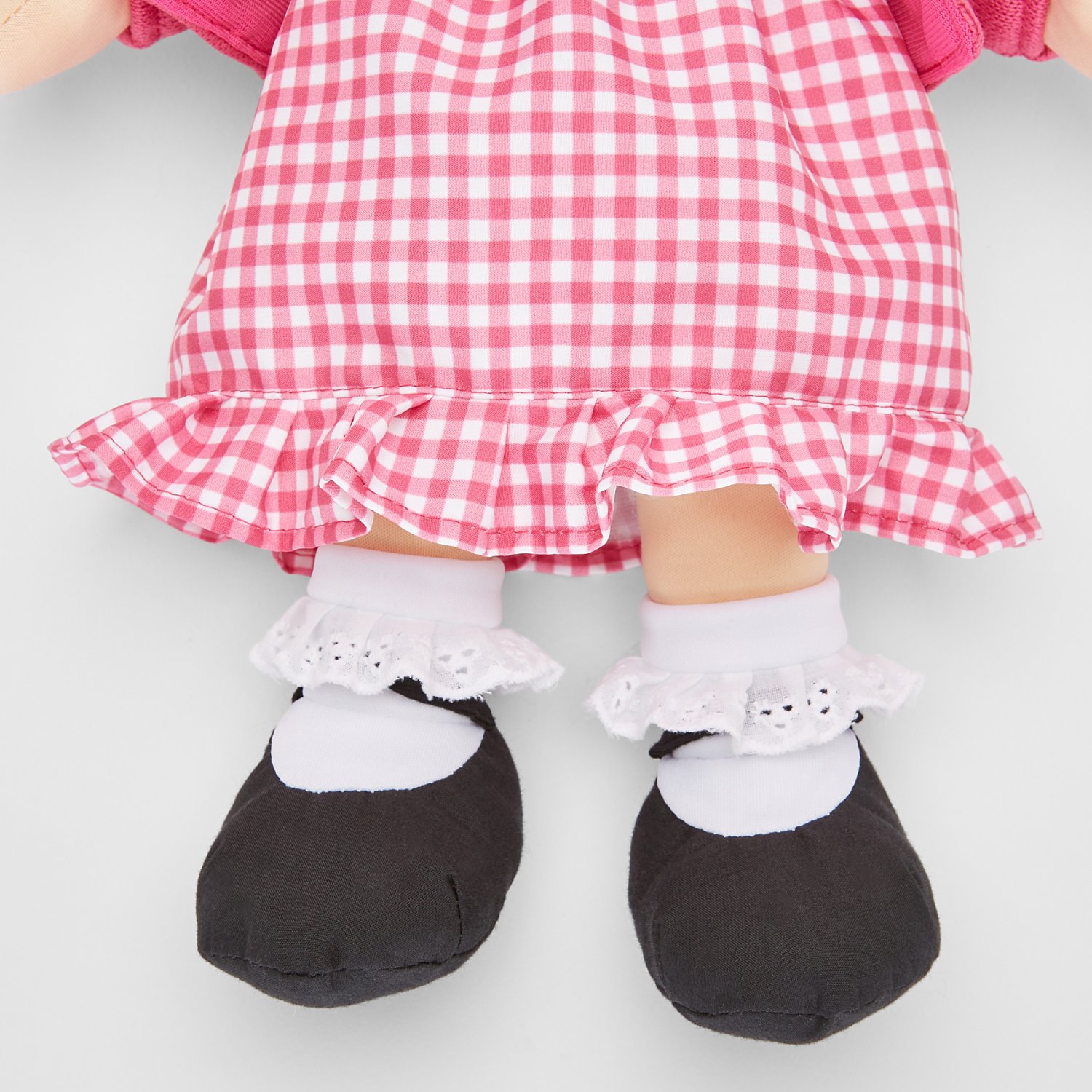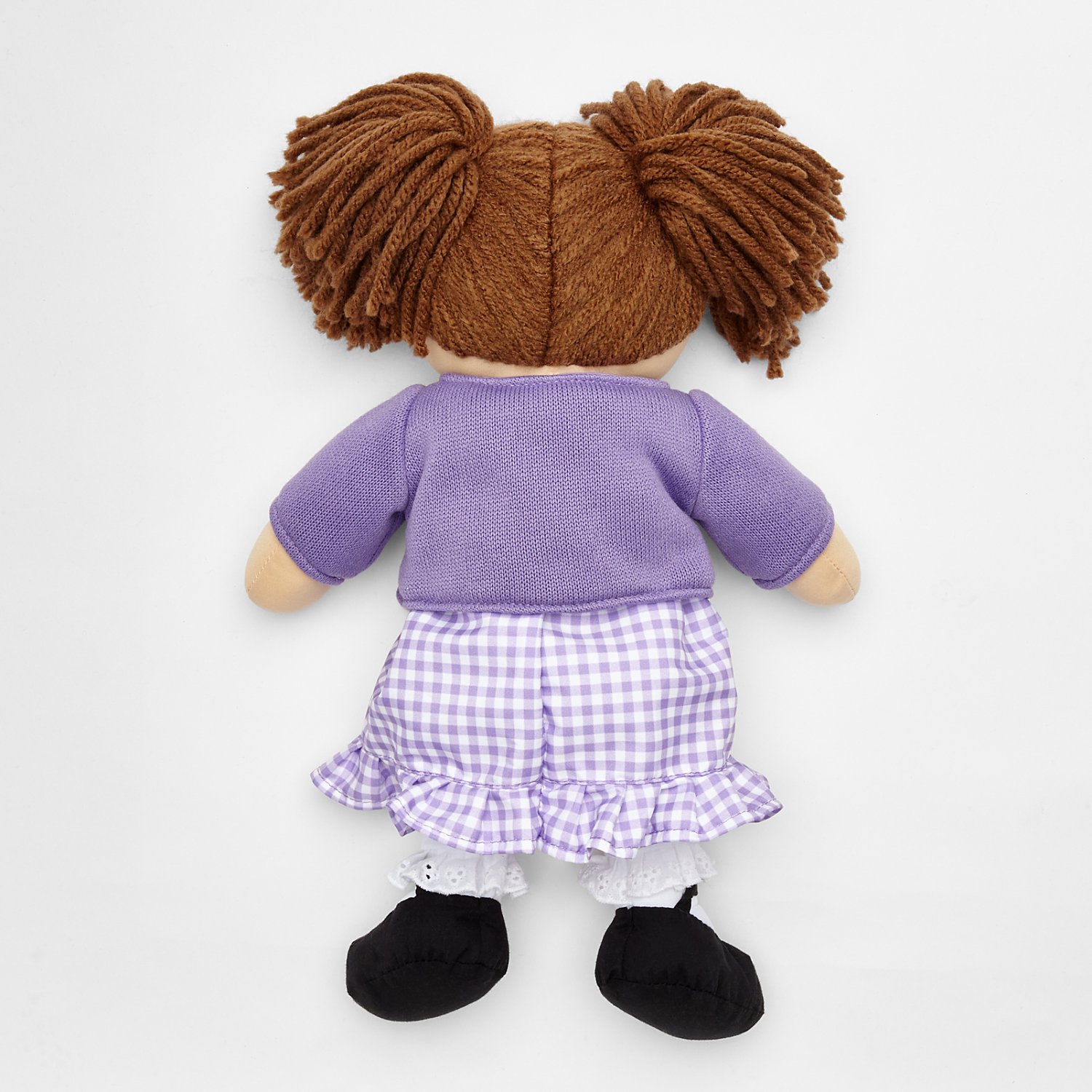 Cuddle Time Rag Dolls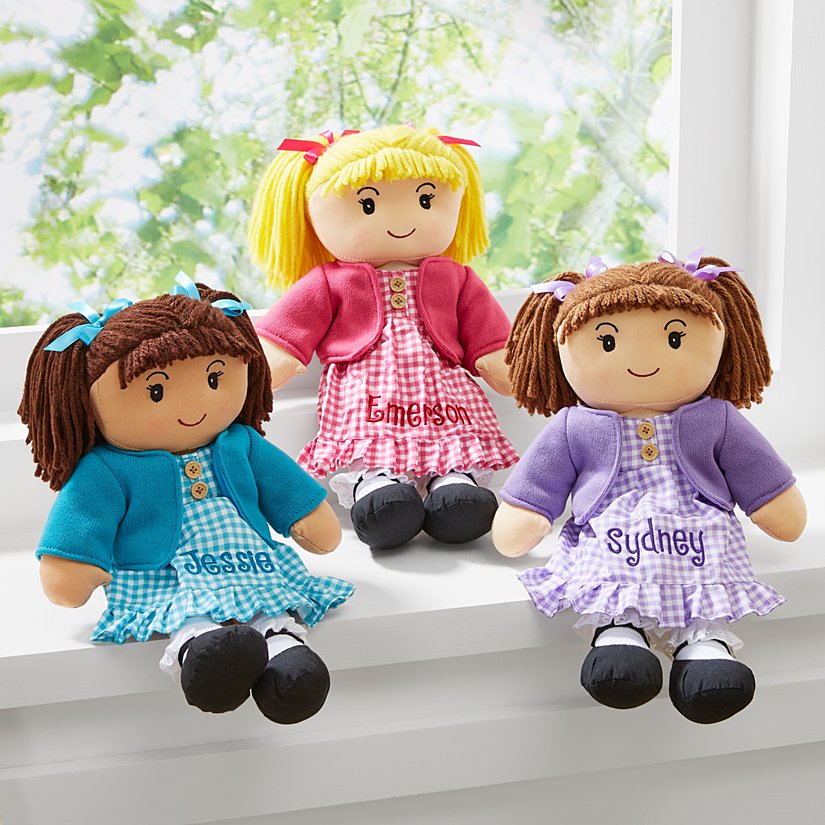 Product Description
Made for make-believe, little girls will love their new best friend (and adorable little "mini-me")!
Embroider by adding a name with up to 9 characters
Select from Blonde, Light Brunette, Dark Brunette, Black or Red hair
Crafted from soft poly fabric
Stands 15"H
Spot clean recommended
Suitable for ages 3 and up
New

Cuddle Time Rag Dolls
PERFECT GIFT GUARANTEE Your personalized gift or home decor item is guaranteed to delight! We'll make sure you're 100% satisfied, or your money back.
Made for make-believe, little girls will love their new best friend (and adorable little "mini-me")!

Embroider by adding a name with up to 9 characters
Select from Blonde, Light Brunette, Dark Brunette, Black or Red hair
Crafted from soft poly fabric
Stands 15"H
Spot clean recommended
Suitable for ages 3 and up