Sparkling Rainbow Personalized Collection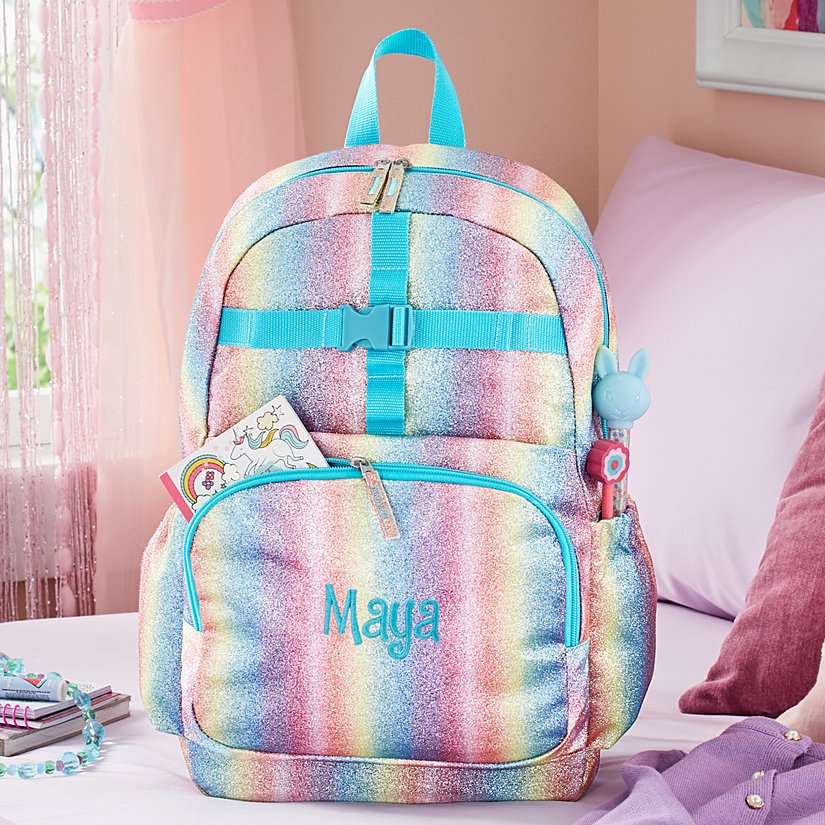 Product Description
Ideal for her dazzling character, this glitter-filled, rainbow-hued set passes the excitement test with vibrant colors!
Embroider any name with up to 9 characters
Crafted from 100% polyester glitter fabric
Dimensions: 5.75"D x 11.75"W x 17.5"H
Spot clean only
Face coverings are not medical grade and should not be used in clinical or high-risk settings. This product has not been cleared or approved by the FDA. Consult a physician before use for individuals with lung or heart disease. Sales are final, no returns
Suitable for ages 3 and up
Sparkling Rainbow Personalized Collection
PERFECT GIFT GUARANTEE Your personalized gift or home decor item is guaranteed to delight! We'll make sure you're 100% satisfied, or your money back.
Ideal for her dazzling character, this glitter-filled, rainbow-hued set passes the excitement test with vibrant colors!

Embroider any name with up to 9 characters
Crafted from 100% polyester glitter fabric
Dimensions: 5.75"D x 11.75"W x 17.5"H
Spot clean only
Face coverings are not medical grade and should not be used in clinical or high-risk settings. This product has not been cleared or approved by the FDA. Consult a physician before use for individuals with lung or heart disease. Sales are final, no returns
Suitable for ages 3 and up