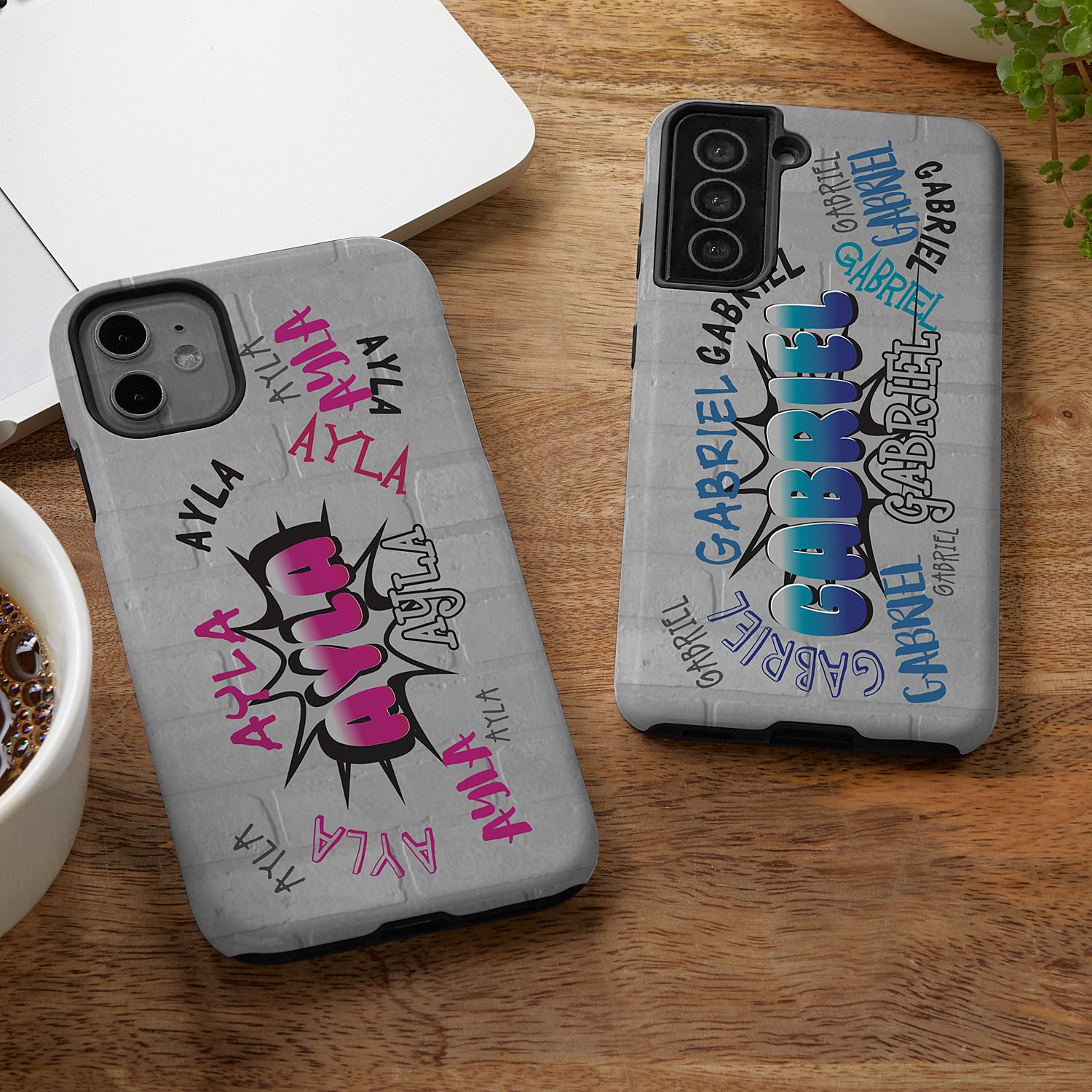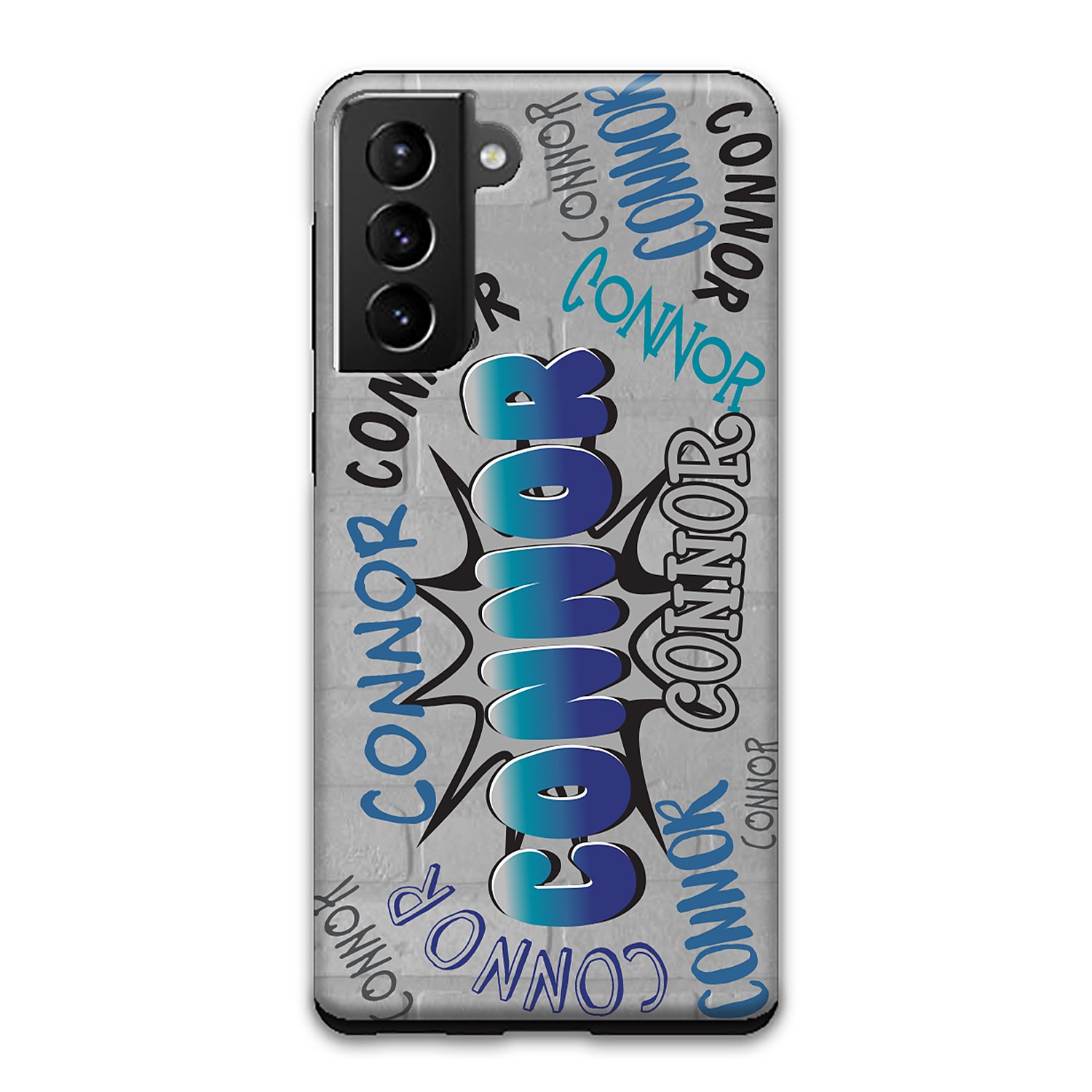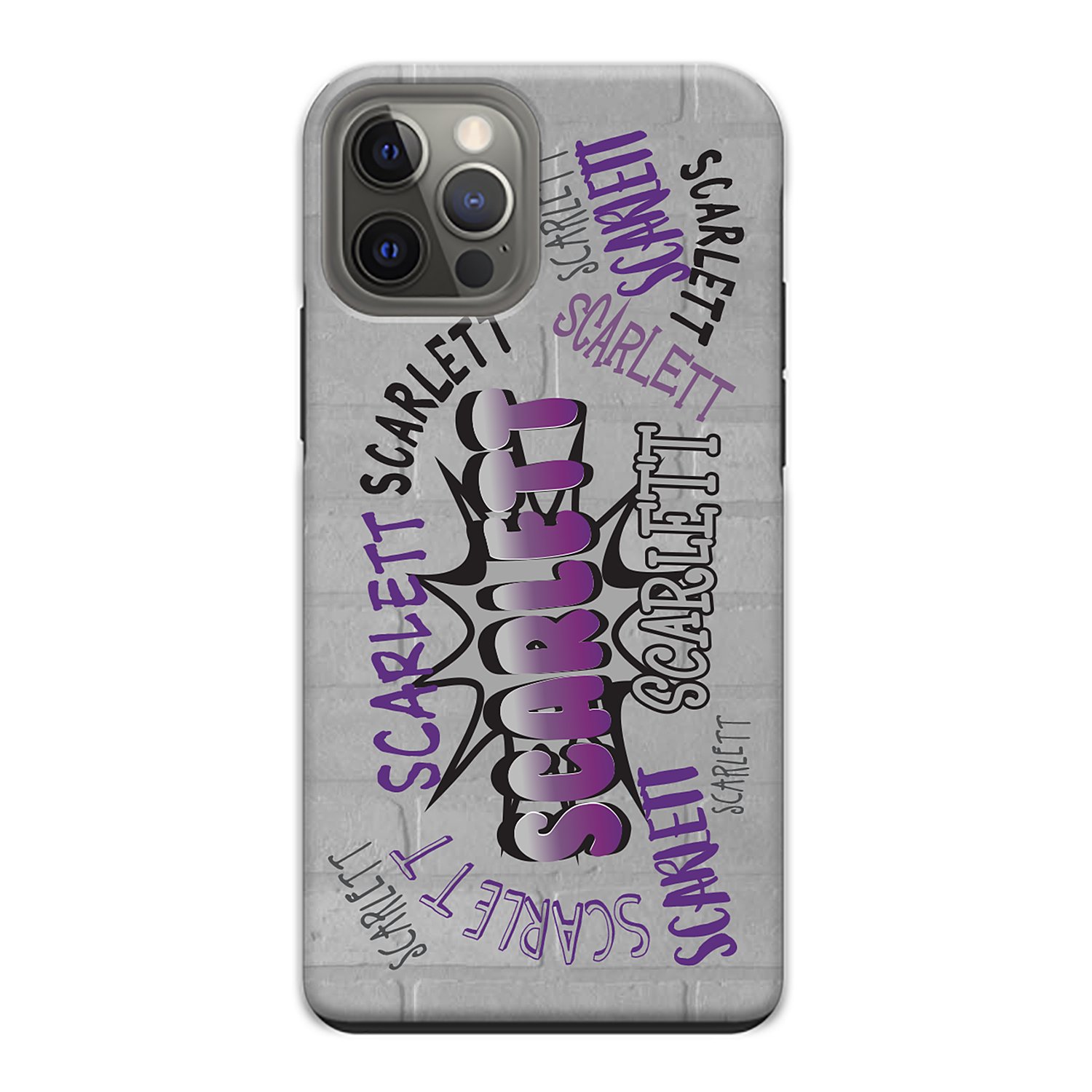 Street Art Fun Personalized Phone Case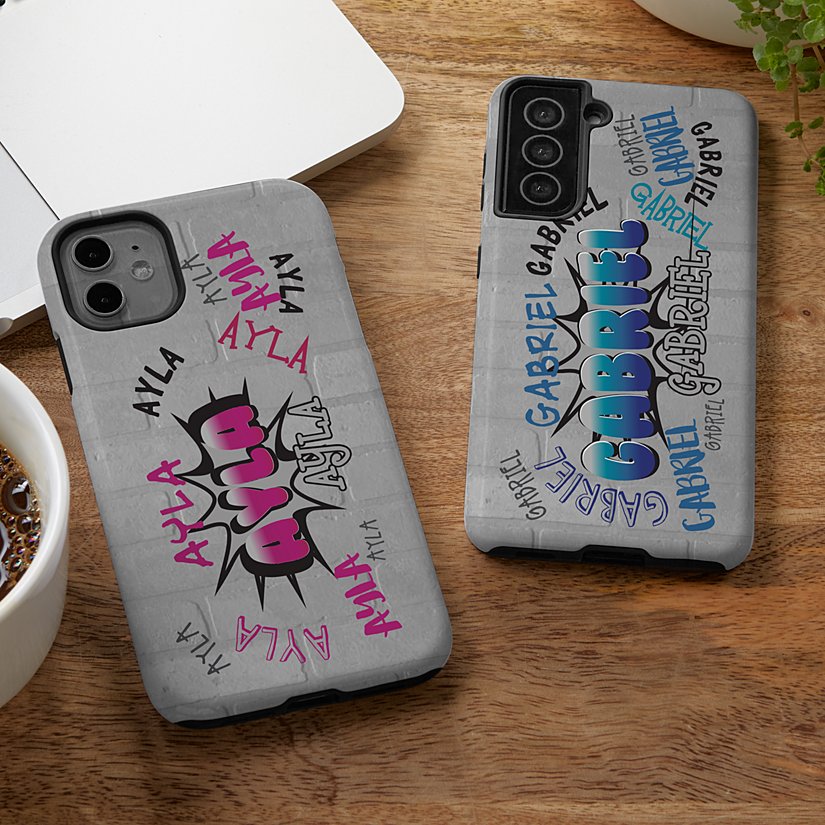 Product Description
Keep your phone safeguarded while maintaining an ultra-cool style with this trendy phone case.
Personalize by adding a name with up to 10 characters
Crafted from sturdy polycarbonate material
Offered in pink, blue, purple or orange
Compatible with iPhone 11, 11 Pro, 11 Pro Max, iPhones 12 & 13, Pro, Pro Max, and Mini
Suitable for Samsung Galaxy phones S20 & S21 5G, +5G and Ultra 5G
Design extends around to the back
Gift box not included
Street Art Fun Personalized Phone Case
PERFECT GIFT GUARANTEE Your personalized gift or home decor item is guaranteed to delight! We'll make sure you're 100% satisfied, or your money back.
Keep your phone safeguarded while maintaining an ultra-cool style with this trendy phone case.

Personalize by adding a name with up to 10 characters
Crafted from sturdy polycarbonate material
Offered in pink, blue, purple or orange
Compatible with iPhone 11, 11 Pro, 11 Pro Max, iPhones 12 & 13, Pro, Pro Max, and Mini
Suitable for Samsung Galaxy phones S20 & S21 5G, +5G and Ultra 5G
Design extends around to the back
Gift box not included