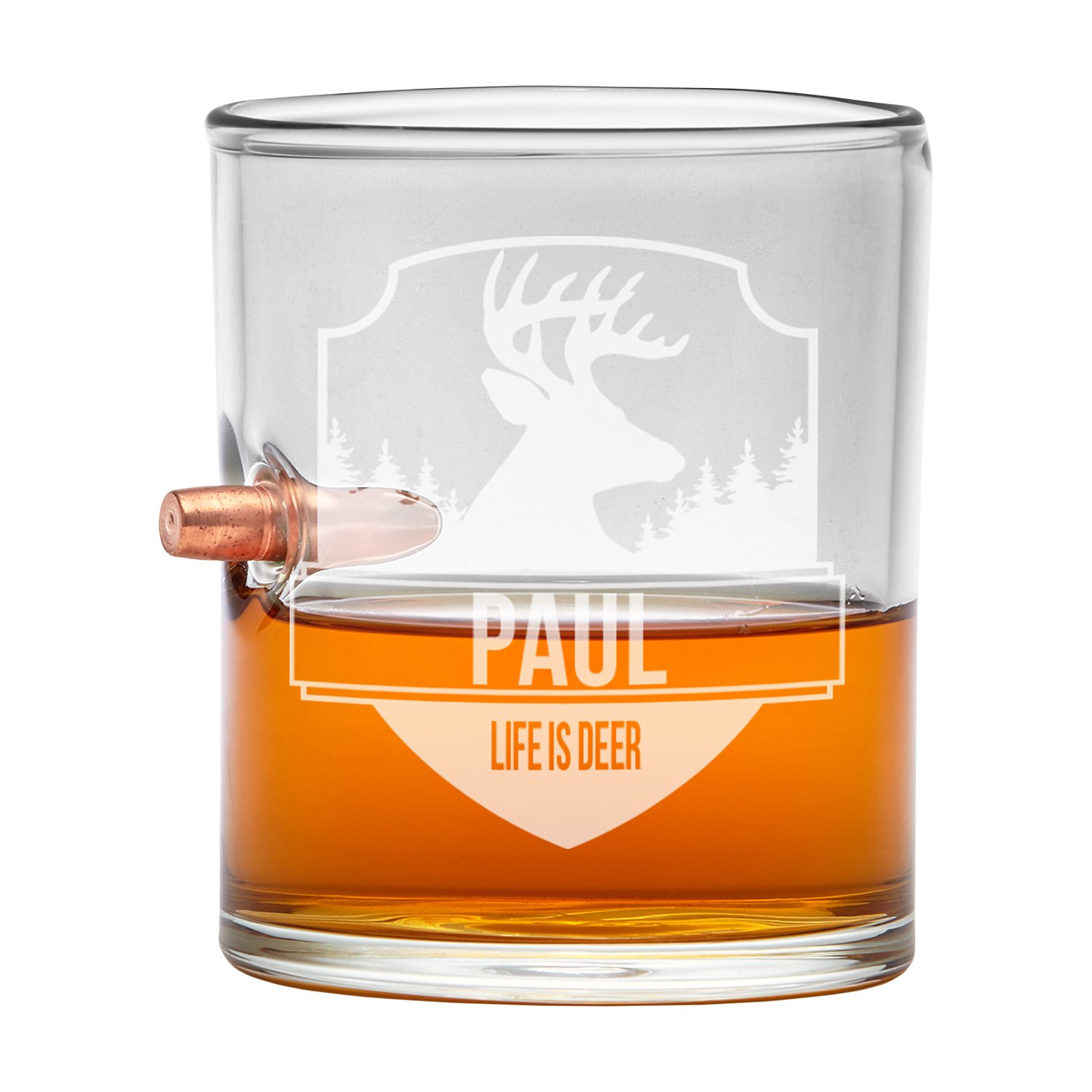 Woodland Hunter Personalized Bullet Glass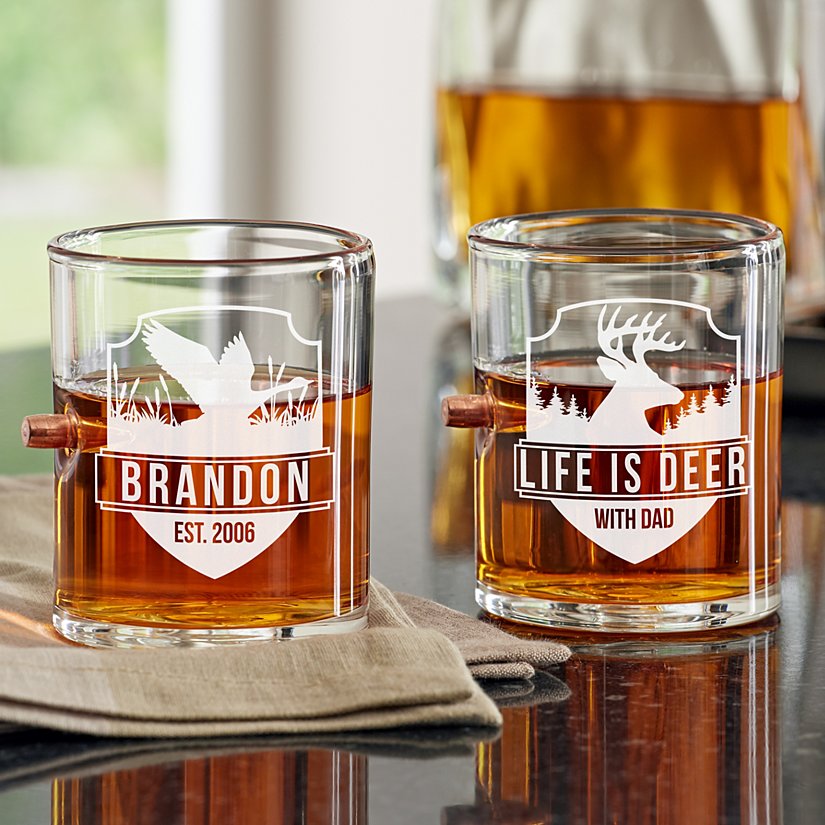 Product Description
For hunting enthusiasts, present them with the ideal way to relax after their latest escapade. They'll savor their preferred beverage in this classic glass that pays homage to their beloved pastime.
Customize with a name and message (up to 12 characters each)
Choose between duck or deer design options
Crafted of glass
Glass dimensions: 3"L x 3"W x 3.5"H, with a capacity of 9.85 oz.
Hand wash recommended
Made in the USA, featuring an authentic .308 bullet
New

Woodland Hunter Personalized Bullet Glass
PERFECT GIFT GUARANTEE Your personalized gift or home decor item is guaranteed to delight! We'll make sure you're 100% satisfied, or your money back.
For hunting enthusiasts, present them with the ideal way to relax after their latest escapade. They'll savor their preferred beverage in this classic glass that pays homage to their beloved pastime.

Customize with a name and message (up to 12 characters each)
Choose between duck or deer design options
Crafted of glass
Glass dimensions: 3"L x 3"W x 3.5"H, with a capacity of 9.85 oz.
Hand wash recommended
Made in the USA, featuring an authentic .308 bullet